Virginia offers some of the finest freshwater fishing in the country. Whether you're a casual angler or a serious expert, Virginia is a great place to cast your line. You'll find picturesque rivers, lakes and streams, not to mention legendary hospitality in communities that welcome outdoor enthusiasts.
Whether you're looking to break a record, fly fish, or catch a fish "this big", there are plenty of locations across the state where you can get your fishing on. With so many freshwater lakes and rivers, plus an abundance of saltwater options, fishing in Virginia is top-rated.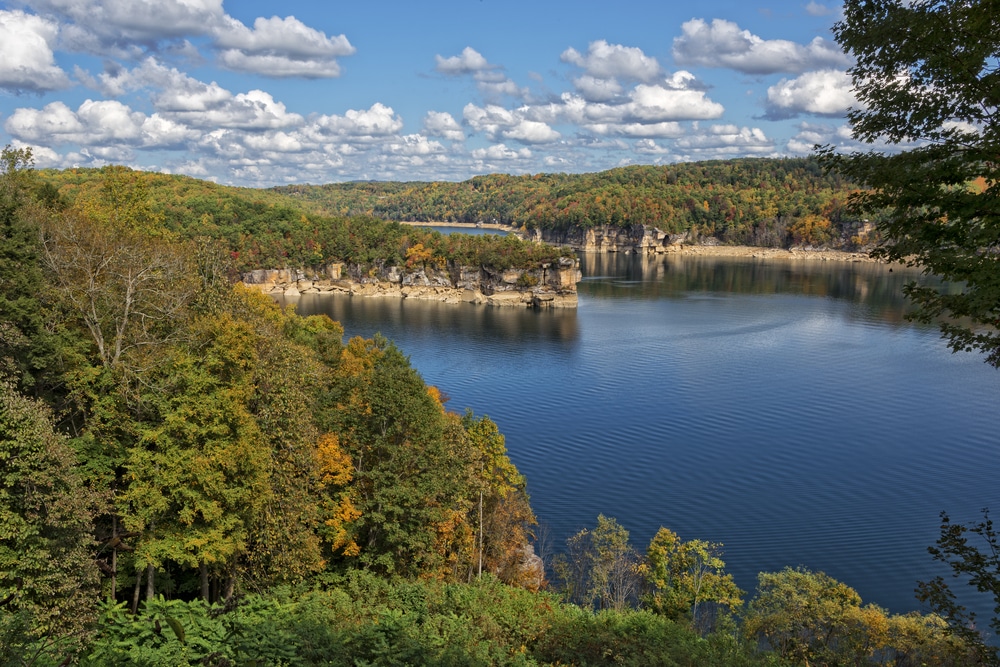 It's that special time of the year when anglers of all ages and levels of skill can enjoy superb fishing. Here are our top five Virginia fishing hot spots! Before you go fishing, be sure that you have purchased your 2018 freshwater or saltwater fishing licence. You can conveniently buy it online here.
Lake Moomaw, Covington
Lake Moomaw is a hidden gem in the Appalachian Mountains. It has a maximum depth of 152 feet, with a layer of cold, oxygenated water 15 feet below the surface. Lake Moomaw is known for its trout fishing; there is a zone about 15 feet under the surface with cold oxygenated water where brook trout, brown trout and rainbow trout thrive. Lake Moomaw was constructed for downstream flow augmentation (water quality), flood control, and recreation. Fishery biologists have determined that Lake Moomaw is a "two-story" sport fishery. This simply means that the reservoir would be deep enough for both warm water fish (bass, catfish, sunfish, crappie) and coldwater fish (trout).
Briery Creek Lake, Farmville
Briery Creek Lake is an 845-acre lake that is owned by the Virginia Department of Game and Inland Fisheries and is within the Briery Creek Wildlife Management Area in Prince Edward County. Briery Creek Lake is one of the most important largemouth bass fisheries in the state; it contains a variety of species such as black crappie, bluegill, catfish and pickerel. Try some large plastic worms for the largemouth bass in colors such as tequila sunrise to entice them from the dense covers.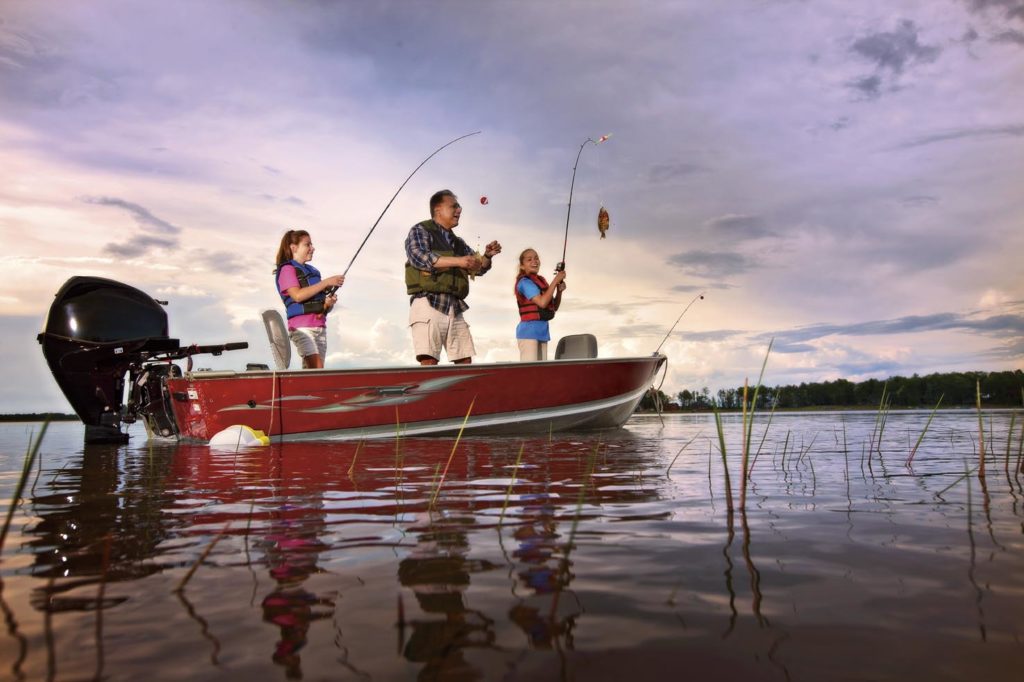 Smith Mountain Lake, Moneta
Smith Mountain Lake was created to generate electricity, and to help manage water flows, downstream. It is a vast 40-mile long, 20,600 acre lake, with 500 miles of shoreline, nestled in the Blue Ridge Mountains of rural southwestern Virginia. The lake is nationally recognized for its bass and striper fishing, so it sees considerable fishing pressure. make sure this lake is on your list for a sweet fishing hole in Virginia!
Laurel Bed Lake at Clinch Mountain Wildlife Management Area, Russell County
Laurel Bed is a Department-owned lake located in Russell County on the Clinch Mountain Wildlife Management Area. This 330-acre lake rests on the top of Clinch Mountain at 3600 feet of elevation. Over the years, considerable effort was expended to remove rock bass from the lake as they became overabundant and stunted in size, however rock bass have returned to the lake. Smallmouth bass fingerlings have been stocked to control rock bass abundance. If smallmouth can keep the rockbass population at a manageable level, both populations could enhance and diversify fishing opportunities in the future. Laurel Bed Lake offers anglers an opportunity to pursue trophy smallmouth bass in a large high-altitude lake that is similar to what many would expect to find farther north
Claytor Lake, Dublin
Claytor Lake, a 4,475-acre impoundment of the New River, stretches northeastward across the Pulaski County countryside for 21 miles. Possible catches from Claytor Lake range from bass to carp. Smallmouth, largemouth, and spotted bass (collectively called "black bass") are the "bread and butter" fishes of this lake. Claytor Lake holds fewer largemouth bass than other Virginia lakes, and they grow slowly in this mountain reservoir. Anglers are encouraged to practice catch-and-release of trophy-size bass from the lake. Claytor's steep and rocky shorelines make it particularly good for smallmouth bass.
WHAT TO CATCH: BASS, CATFISH, MUSKIE & WALLEYE
With so many great fishing spots to choose from in Virginia, it's hard to know which one is the best. We've taken the hassle out of it for you by providing you with this list of the best fishing holes in Virginia. Hopefully it helps you get out on the water and catch that fish you've been dreaming about!