Welcome To The Crew BOATsmart! is an exclusive member of Campfire Collective, a partnership of outdoor inspired brands who are on a mission to help you optimize your outdoor pursuits. When you get your boating license with us, you get immediate access to exclusive partner and product discounts. Your membership in the Campfire Collective is free. You're enrolled when you sign-up for the BOATsmart! Course. No fees, no obligations - just good times and great deals. Exclusively with BOATsmart! + Campfire.
1. Get CertifiedSign-up for your BOATsmart! Course (or enroll in any other Campfire Collective course) to activate your free loyalty membership.
2. Membership Is FreeYou'll be enrolled for free as a Campfire Collective member - no fees, no obligations and no sharing of your personal information.
3. Access Exclusive DiscountsAccess exclusive partner discounts from your Account Dashboard. Good times and great deals ahead!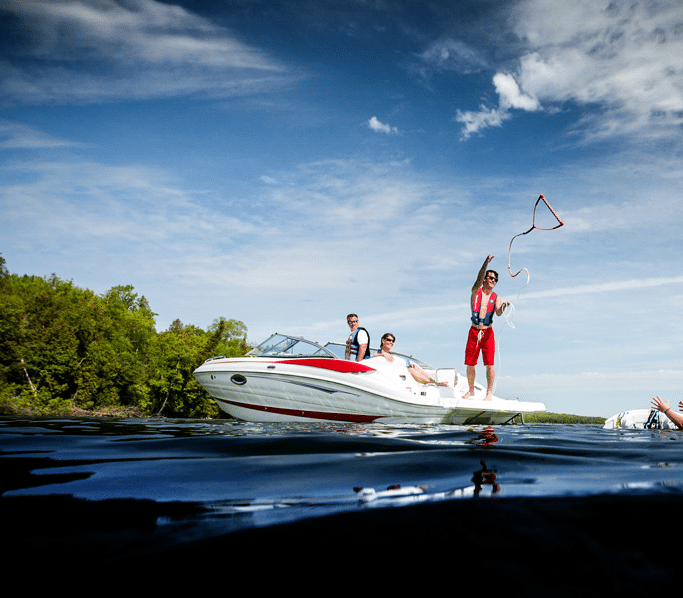 25% off your boat insurance
Get certified with BOATsmart!® and save up to 25% on you annual policy premiums – for life. BOATsmart! Assure® is a new way to buy boat insurance. You get premium coverage at consumer direct pricing.