Here's our guide to staying safe and legal with (and without) a drink in hand on Washington waters.
When it comes to boating in Washington State, it's all about safety — which often doesn't include cracking a cold one while out on the water. While drinking and boating show up in country songs and commercials alike, making it seem like drinking and boating go hand in hand, alcoholic effects quickly affect safety levels, which can be the quickest way to destroy the fun.
Just like when it comes to driving, there are many state and federal laws in Washington State geared towards drug use and drinking while boating. Since alcohol can quickly make situations dangerous, and Washington State wants to keep boaters safe, it does make sense. Here's all you've ever needed to know about drinking, drugs and boating in The Evergreen State.
Can I drink on a boat in Washington?
In the State of Washington it is legal to consume alcohol on a boat. While open container laws enable boat passengers to drink on the boat, boat operators cannot consume alcohol while driving the boat. Operating a boat while under the influence of alcohol is illegal. In Washington, you're considered to be intoxicated by alcohol with a blood alcohol level (or BAC) of .08% or more.
When it comes to drinking and boating in Washington, the same laws apply whether you're operating a motorboat or paddling a kayak. While enjoying alcohol responsibly is fine for passengers, boat operators found to be under the influence can face significant fines and jail time. Boating safety is a primary focus for Washington, and boating safety laws (especially around alcohol) have strengthened over the years. Boat operators who refuse to submit to sobriety tests (with probable cause) can be issued a Class 1 Civil Infraction. It's simple: sober boating is encouraged, but responsible enjoyment is required.
What are the penalties/fines for drinking and boating in Washington?
Any boaters found to be (or thought to be) intoxicated while operating a boat may get a BUI (Boating Under the Influence) charge. This goes for alcohol or drug intoxication, and the refusal to take a breathalyzer can add an additional 105% to the penalty charge.
In the Evergreen State, getting a BUI can mean bad things for your record… but also your wallet. The financial and legal impact of BUI's are heavy and are as follows:
Standard BUI: In Washington, this is considered a gross misdemeanor and can be punished by up to $5,000 and a year in jail.
BUI involving serious injury: In Washington, this can be counted as "assault by watercraft" and is punishable as a class B felony with up to $20,000 in fines and 10 years in jail.
BUI involving death: If a BUI results in death in Washington, the boat operator can be convicted of "homicide by watercraft," a class A felony and can carry up to $50,000 in fines and life in prison.
When can I drink on a boat in Washington?
Responsible drinking is allowed on boats in Washington, but not on the part of the boat operator. While open containers are permitted for boat passengers, boat operators may not drink while driving the boat.
The effects of alcohol
Cracking an ice cold beer on a hot sunny day while enjoying the water sounds like fun. It can also cause fatal consequences when mixed vessel operation. With added magnification from the water and heat, boating and drinking gets dangerous… and quickly. Drinking alcohol can quickly cause:
Less concentration, worse judgment and slower processing times
Slower reaction and response
Reduced motor skills, in and out of the water
Accelerated hypothermia
A lack of ability to distinguish between good and bad decisions
Alcohol-related boating instances in Washington
In Washington State, alcohol use accounts for 17% of boating fatalities — which accounts for an awful lot of deaths that could have been avoided with some responsibility. Washington State loves its boaters, which is why boating safety laws are so strict.
What about being under the influence of drugs on Washington waters?
In Washington, there are similar laws around drug use. While the legal limit for alcohol is a BAC level of .08%, the legal limit for marijuana use is 5.0 nanograms while operating a boat.
What else do I need to know about drinking, drugs and boating in Washington?
In Washington State, responsible drinking and marijuana use is okay… as long as it doesn't begin to affect safety. The thing is, there's nothing any of us love more than boating, and safe boating is, quite honestly, the very best way to spend a day on the water. When drugs and alcohol start to come into the picture, lines can get blurred quickly, becoming deadly. This is why boating safety is paramount, and Washington State isn't kidding when it comes to keeping its boaters safe.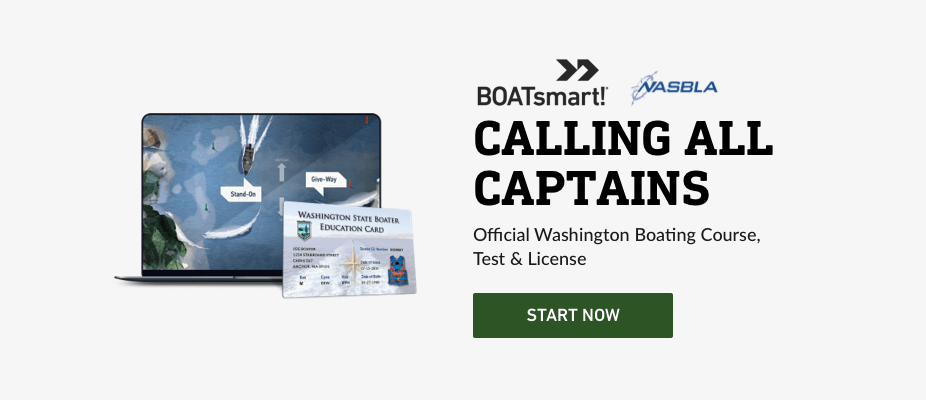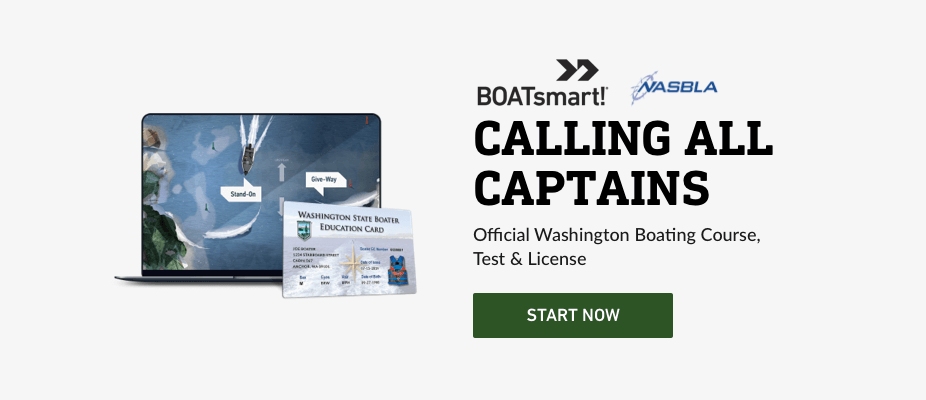 Washington boaters of all ages are legally required to take a boating safety course and obtain a boating license. It's a huge step in keeping boating accidents down and boating fatalities as close to zero as possible. When it comes to boating safety and boater education in Washington, BOATsmart! is the top choice. With a course that engages boaters and a 100% narrated and animated curriculum, Washington boaters stay safe with BOATsmart!.