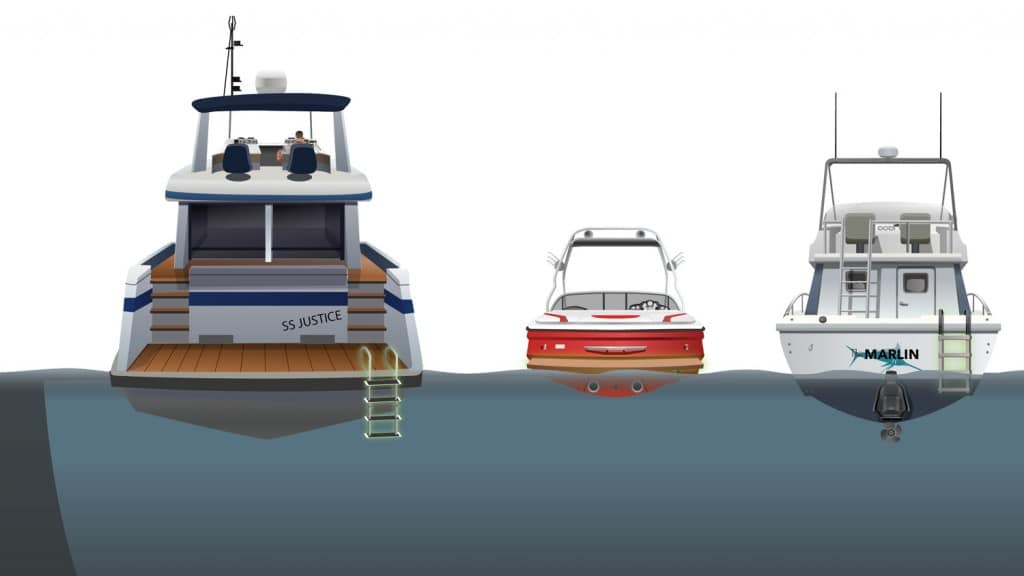 Ohio's navigation rules are the traffic laws of the waterways and are legally binding for boat operators. These rules dictate the operator's course of action for avoiding collisions and include maneuvering, lighting, and sound signal requirements.
Responsibility
Nothing in Ohio's Navigation Rules rules shall exonerate any vessel, operators, owner, master or crew from the consequences of:
Neglect to comply with these rules,
Neglect of any required precaution,
Special circumstances of the case.
In complying with Ohio's Navigation Rules, due regard shall be given to all dangers of navigation and collision and to any special circumstances, including the limits of the vessels involved, which may make departure from these rules necessary to avoid immediate danger.
Definitions
"Vessel" includes every description of watercraft, including non-displacement craft and seaplanes, used or capable of being used as a means of transportation on the water
"Power-driven vessel" means any vessel propelled by machinery, fuel, rockets or similar device
"Sailing vessel" means any vessel under sail provided that all propelling machinery, if fitted, is not being used
"Vessel restricted in its ability to maneuver" means a vessel which, from the nature of its work, is restricted in its ability to maneuver and is therefore unable to keep out of the way of another vessel.
"Underway" means that a vessel is not at anchor, made fast to the shore or aground.
"Vessel not under command" means a vessel which, through some exceptional circumstance, us unable to maneuver or to keep out of the way of another vessel.
Navigating Narrow Channels in Ohio
A vessel in a narrow channel shall keep as near to the right side of the channel as is safe and practical.
A power vessel proceeding down bound with a following current shall have right-of-way over an upbound vessel.
Vessels less than 20 meters long, sailing vessels, vessels engaged in fishing or vessels crossing the channel shall not impede passage of a vessel that can safely navigate only within a channel.
Vessels shall avoid anchoring in narrow channels.
An overtaking vessel shall indicate its intention by sounding the appropriate signal and take steps to permit safe passing. The overtaken vessel sounds the same signal if in agreements.
A vessel nearing a bend or an area where vessels may be obscured by an obstruction shall navigate with caution and sound appropriate signals.
Vessels leaving a dock, slip, tie-up or mooring shall yield the right-of-way to all vessels approaching.
Ohio's Boat Muffler Requirements
Every motorized boat is required to be equipped with a muffler or muffler system that is in good working order, in constant operation and effectively installed to prevent excessive or unusual noise.
It is illegal to operate a motorized boat that exceeds the following noise levels:
90 decibels on the 'A' scale in a stationary sound level test measured from one meter with engine at low idle speed when at dock or tied to another boat.
75 decibels on the 'A' scale measured from shoreline with boat in any level of operation.
It is illegal to operate or allow to be operated, a motorized boat with an altered muffler or muffler cutout or in a manner that bypasses or reduces the effectiveness of any muffler system. Additionally, it is illegal to remove, alter or modify a muffler in a way that prevents compliance with this section.