According to a study conducted by the New York Department of Environmental Conservation Bureau of Fisheries, New York has been regarded as an abundant bass-fishing state as the bass population has increased in most waters of the state.  The bass season in New York runs from the third Saturday in June through to the end of November. Before embarking on your fishing trip, there are a few things to consider to ensure a fun and safe day on the water. Checking weather and water conditions is an important first step before heading out on the boat. By checking the local weather forecast or the National Weather Service, you can collect the relevant information needed before heading out on the water to avoid potential hazards that may put yourself and others on board at risk.  You will need to bring a chart for your routes which is an essential tool for marine navigation.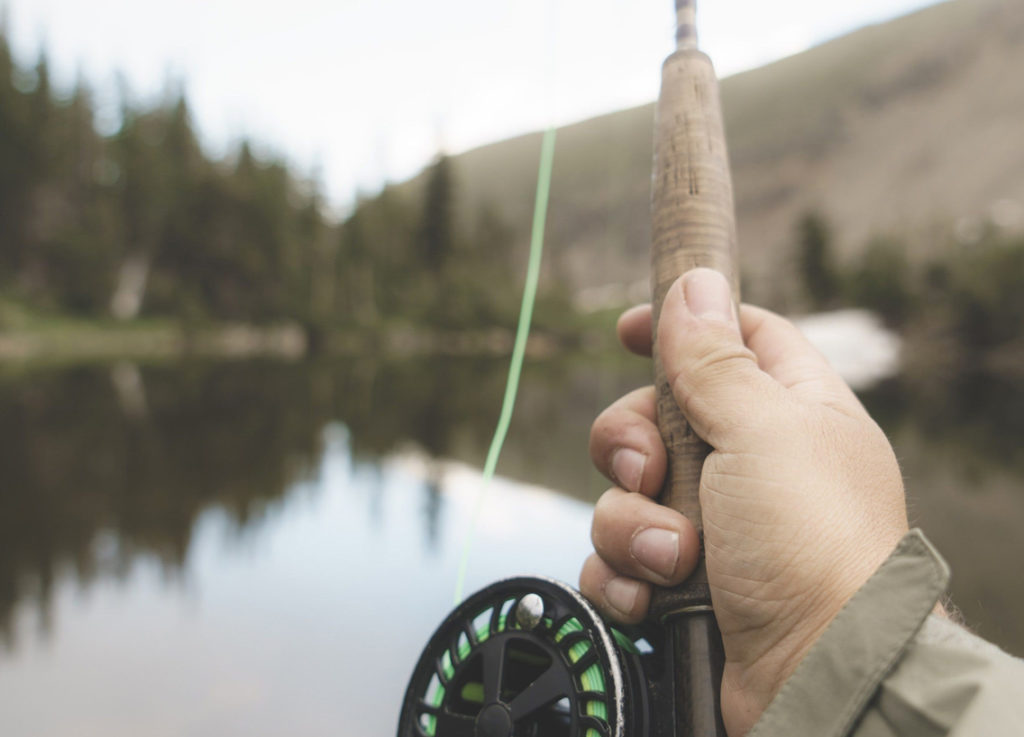 Lake Erie
According to the Department of Environmental Conservation, the best smallmouth bass fishing in New York State and arguably the entirety of the United States can be found in Lake Erie. Lake Erie is ranked by Bassmaster Magazine as first in the Northeast, claiming that the "odds for catching a 20-plus-pound limit of five smallmouth bass may be better here than anywhere. And, you can do this in any season." – Bassmaster Magazine. Smallmouth bass are widely distributed within the lake and are typically between two and four pounds. The usual hotspots for bass are along rocky structures and drop-offs in 15-35 feet of water.
Black Lake
Black Lake can often be overlooked amid the many choices of fishing holes, but this largemouth and smallmouth spot should be on your list. It is quite shallow with the maximum depth hitting only 40 feet, so navigation should be handled cautiously. National publications have rated Black Lake among the top-ten bass waters in the country and hosts many fishing events throughout the year. Often, largemouth will be found in shallower, warmer bays while smallmouth can be found swimming in the drop-offs. Check out the mouth of the Indian River, around the shoreline of Big Bay, Bullhead and Conger Islands.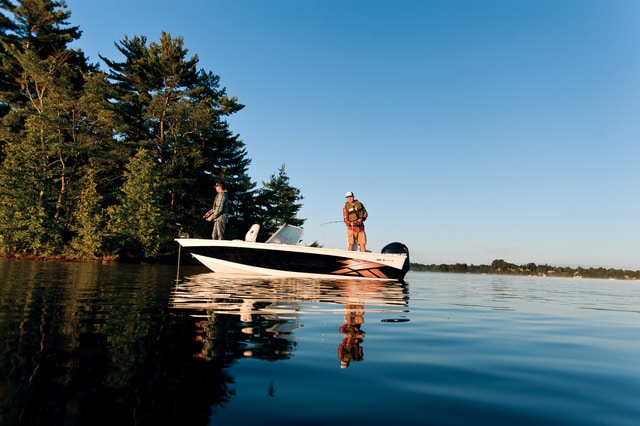 Oneida Lake
This lake's bottom is the perfect environment for largemouth and smallmouth bass as it consists of reefs and rocky bars. With the introduction of zebra mussels, they have impacted the water clarity which allows the sun to penetrate, creating more vegetation for the bass to thrive off of. This lake is situated in the center of New York State, northeast of Syracuse and the Great Lakes. While you're looking for that honey hole, don't forget to look around and take in the beautiful scenery that this lake offers. It was created over 12,000 years ago after the Ice Age ended and was originally a vast inland sea called Lake Iroquois which covered much of Central New York.
St. Lawrence River
A variety of different fish species can be found here including small and largemouth bass during your next fishing venture. This river ranks as the largest east-west river in North America as it flows across the top of St. Lawrence County, the river forms the border between New York State and the Province of Ontario. A Canadian license is required in Ontario waters so be sure to bring along your river charts which will come in handy. Bronzebacks are the river's "summer fish" which you can find along mainland points, island shorelines, rocky areas and large flats. In early season spinners, surface bait and tipped jigs work well and as you move to the later season and deeper water, live bait such as minnows or crawfish work far better. As for largemouth bass, the water temperature isn't as suited for this species and as a result, the early mornings are the best time to find them in the backwaters of most large bays. Autumn is classified as the most abundant time of year for largemouths.
There are plenty of options to choose from when it comes to bass fishing in New York city; there really is no shortage of fishing spots, it's just important to note the season that's best for each specie as well as the ideal spots they hang out in. It's also a smart idea to consider the safety tips before leaving to ensure you feel confident when heading out on the water. Hopefully you have some luck in these fishing spots in New York and have an epic fishing story to bring back home!