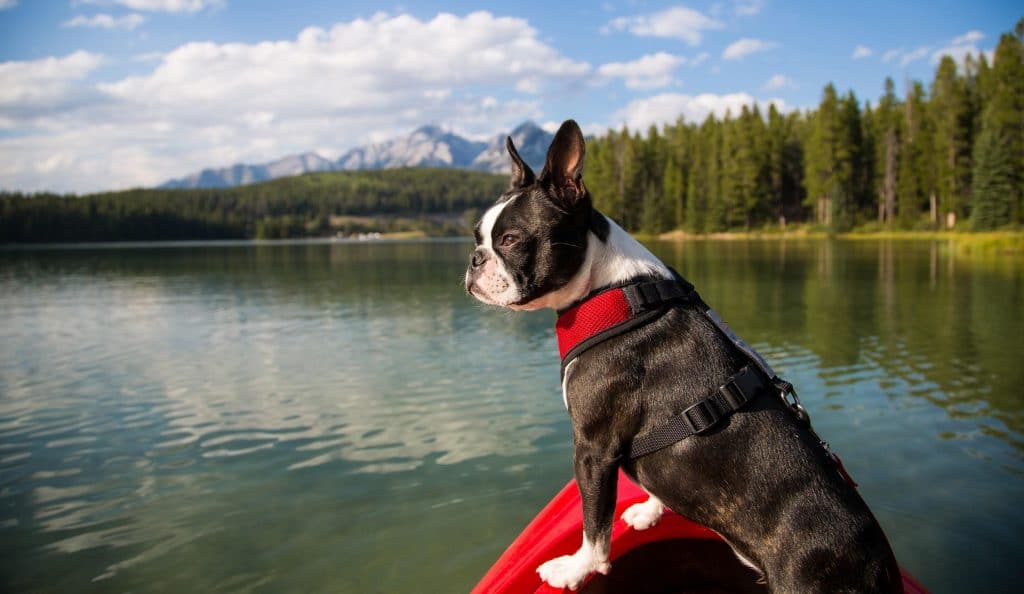 At BOATsmart!, we're all about boating safety and making sure our captains and crews enjoy their time on the water – and that includes our furry friends! Dogs are definitely the outdoorsy type so it's always a great idea to take them out on the water with you. Not only will they have an amazing time on the lake, you get another crew member to keep you company. Win Win! However, whether your co-captain is a tiny toy breed or a towering mastiff,  just keep these tips in mind when boating with your dog.



Slow Adjustment
If you've ever tried to get any vacuuming done in your house with a dog, you know that they typically hate loud noises. Before heading out on a boating adventure with your four legged friend, let them adjust to their new surroundings. Bring your dog on board while the boat is moored and let them explore. They will need to get used to the uneven footing and the noise of the engine at their own pace. When you're ready for your first trip, keep it short and simple so you don't overwhelm them.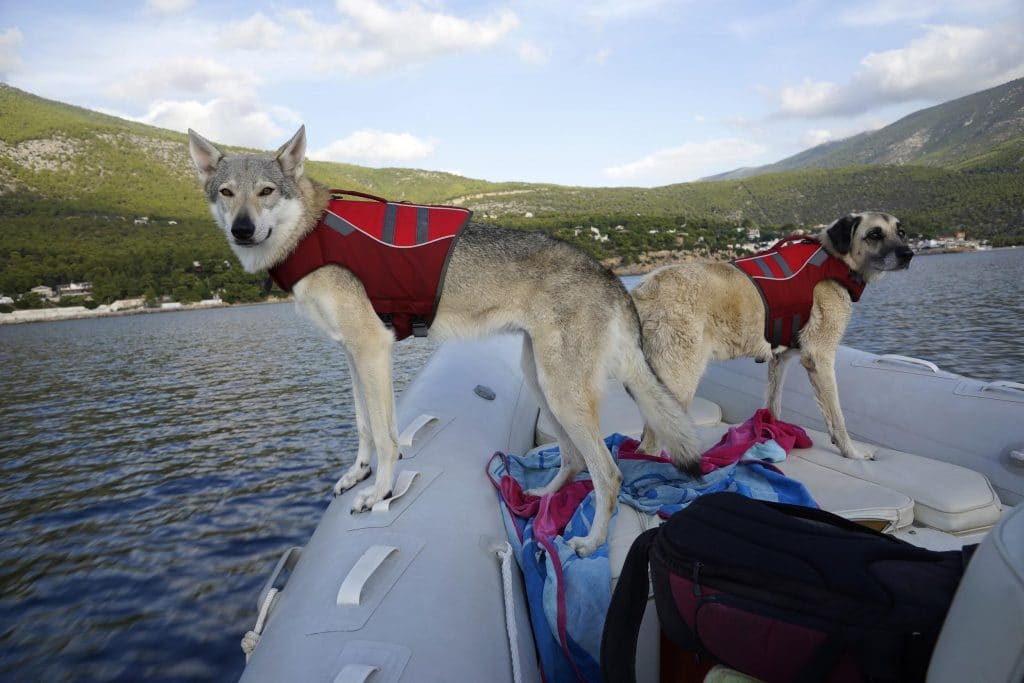 Safety Commands

An important part of owning a dog is teaching them various commands and phrases, and will make boating with your dog a lot easier. While getting them to roll over on the deck is not particularly useful – unless you want a great picture – there are some basic commands that prove particularly helpful onboard. Commands such as 'sit' and 'stay' means you won't have to deal with driving a boat while your pup is constantly racing back and forth and looking over the edge. Trained dogs who understand when to be calm, sit and stay in one place while underway, reduces the risk of an overboard pooch. If your pup just can't get the hang of commands just yet, leashes can come in handy when you need to keep them in one place. Once you have basic commands down, you can work on teaching them more specific commands like 'on' and 'off' to make loading your furry first-mate a breeze.



Invest in a Pet Lifejacket
No crew member should go boating without a life jacket – and that includes your pup! One of the first things you learn while taking BOATsmart!'s boating safety course is that your lifejacket or PFD should be tested in water immediately after you buy it and at the start of each boating season. The same goes for your pet's PFD. Before you head out on the lake, put your pooch in their lifejacket and place them gently in the water to test the buoyancy of the vest. You also want to make sure your dog is comfortable and can move freely in their new equipment. A properly fitted pet life-vest should fit your dog snug and keep their snout above water. Just like our life jackets, pet vests need to be tested and checked for proper fitting before you head out, but once you do you're good to go. Snap an adorable Instagram picture of Spot in his new threads and hit the water!




Avoid Dehydration and Overheating
While on board a boat, the effects of the sun are extremely strong, and there's not always shade readily available to seek cover from the rays, especially if you're in a boat with no cabin to relax and cool off in. A great way to help your dog stay safe from the dangerous possibility of dehydration and overheating is to keep plenty of water on board. Grab yourself some dog water bowls (ones with suction cup bottoms work well) and bring on a fresh supply of water before heading out. Encourage your dog to drink throughout the day to keep them cool and hydrated. Keep in mind that if your dog is short-haired they may be more susceptible to sun burns, so it's a good idea to look into pet-friendly sunscreen.


Be Prepared


Anything can happen, so it's best to keep yourself prepared for anything, especially when boating with your best friend. In order to be prepared for all types of situations with your pooch, you should keep some of these items on board. Many pet owners keep a small first aid kit for their pets in their boat with things like seasickness medication, ointment for cuts and burns, and sunscreen for full sun protection. Keep a leash with you at all times when travelling with your pet because you never know when you will be mooring the boat at a busy marina – plus the leash will let you go explore all the cool places you discover with your pup by your side. With smaller breeds it's also smart to keep a small net onboard in case of emergencies. If they fall overboard you can use the net to safely get them out of the water if they are out of arms' reach.


There are endless opportunities to enjoy yourself while you're out on the water, and taking your pup along for the ride can only make things better. Whether you decide to take them along for a quick loop around the lake or go on a week-long boating trip, your dog will have the time of their life! In order to make sure your pooch loves boating just as much as you do, keep them safe by having all these products on board.


Pet Life Jacket
Water and Food bowl
Fresh water supply and extra food
Seasickness Medication
Ointment for sunburns and scrapes
Doggie Sunscreen
Leash
Fishing Net

When boating with your family and furry friends, it's important to be a safe and smart operator. That's why captains in Canada trust BOATsmart! to be their boating safety educator.