Boating season is a little different this year. Here are some things to keep in mind during the pandemic.
It's summertime, and we all know what that means. Whether you're a weekend warrior or a deep sea fishing kind of boater, the summer sun usually goes hand in hand with spending the day out on the water. However, this summer is a little different than boating seasons of the past. With a global pandemic going on, there are new things to consider when thinking about safety. It's no longer just about practicing good water and boat safety. It's also important to consider safety and health as your highest priority. We love a good boat day more than almost anything else, but there's nothing more important to BOATsmart! than good health and water responsibility.
You have to make decisions about how to practice good social distancing on the boat, and you have to make decisions about mask-wearing. You'll need to decide on cleaning protocols and consider how you will manage emergency and mechanical problems. To address all of these concerns, here is our guide to finding delight in boating during the age of COVID-19:
How to practice social distancing on the boat
Social distancing has become a familiar term in everyone's vocabulary these past few months. It is definitely an important thing to consider when boating as well.
One of the first rules of social distancing while boating is to only boat with family members/friends that you've already been in close contact with. If you fill your boat with people who live in different households and work at different places, you risk spreading the virus. Caution is key these days, and that also goes for being conscious of the people you're around at loading docks and marinas.
The general rule of thumb for practicing safe social distancing involves staying 6 feet away from others, so be sure that your small boating group is maintaining a safe distance. Whether you're on the water or at the boat launch, be cautious and conscious of other people that you're around.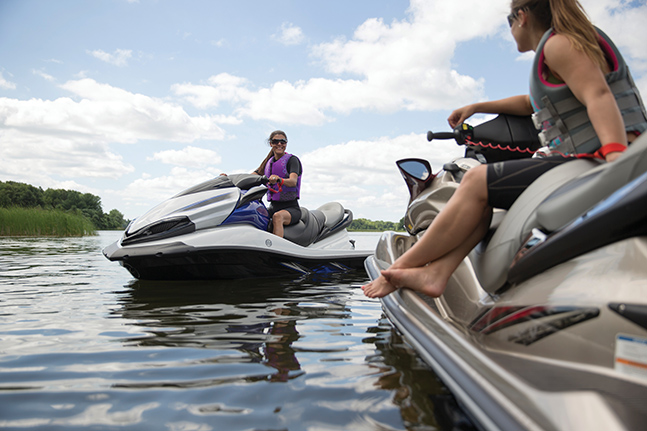 Transport Canada provides regular, updated guidance on how to manage social distancing on your boat. Their current recommendations include:
Be sure to check what the local health authority is requiring before going on your boat.
Don't dock next to another boat and wait to use the boat dock ramps until others have finished.
Keep the distance of 1 fishing rod between yourself and anyone else while on the water or on land.
Don't forget to practice good hand hygiene
On land, it is pretty easy to consistently wash your hands, which is an important part of preventing the spread of the virus. Everywhere you go, you can find sinks, soap, and water where you can effectively wash your hands for a full 20 seconds.
Things are a little different on a boat.
In order to ensure that your hands are clean and sanitized, keep alcohol-based hand sanitizer and globes on the boat. This way, you can make sure you're exercising caution when it comes to everything from touching fuel pumps to enjoying food out of the cooler.
Use hand sanitizer whenever you are not able to wash your hands with soap and water. If your hands are visibly soiled, try to find a place to wash your hands with soap and water instead.
Avoid touching your face and learn to cough and sneeze into your elbow, rather than into your hands.
Should you wear a mask while boating?
Feeling the spray of water on your face is usually one of the most glorious pieces of being out on the boat, right? The thing is, you need to make sure you're staying safe. The CDC recommends wearing a cloth face covering "where other social distancing measures are difficult to maintain." At the very least, make sure that your group is wearing masks while around others. While you're loading and docking, face coverings are a great way to add an extra layer of protection for everyone. When you're out on the water away from others, you're probably fine to take off your mask.
According to Hackensack Meridian Health, you can skip wearing a mask if:
You're in your backyard or on personal property and it is very unlikely that you'll end up within 6 feet of someone else.
You are in any other secluded location where the likelihood of running into someone else is very low.
You are in either of the previously mentioned environments with someone you've been quarantined with.
You are under two years old.
When should you disinfect your boat?
Disinfecting your boat is always an important part of safe boating, but it's a huge and particular must-do this summer. The CDC guidelines recommend that high-touch surfaces be disinfected daily using a household disinfectant that's EPA-registered. Keep your favorite cleaner nearby on the boat, and take extra care to wipe down surfaces handled and touched by your boating crew.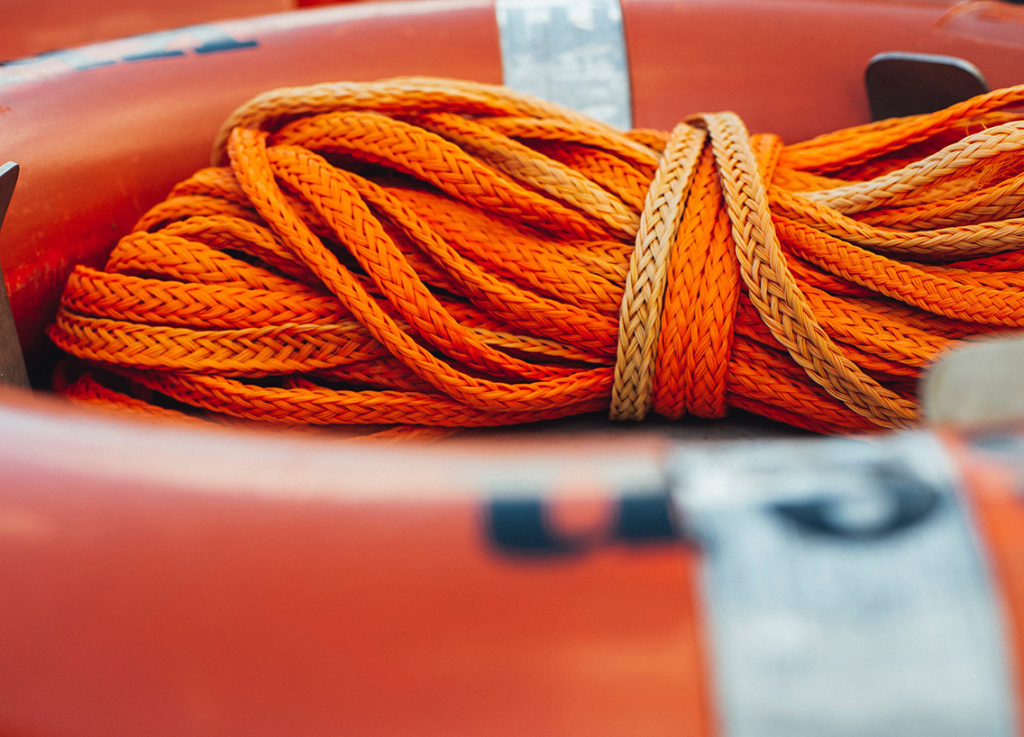 Emergency response & mechanical support considerations
Making sure that you have access to emergency response and mechanical support while on your boat is definitely something to consider when boating this summer. If something was to go wrong, would you be able to have someone out to help? The US Coast Guard and Canadian authorities are still on duty, and most major towing companies on the water are still in service. To ensure safety, always check with your local authorities and local mechanical support before you go out on the water. Each province or state will have slightly different policies and guidelines. You don't want to be stuck in the water without help.
This summer, we're hoping for boating days and fun afternoons out on the water like everyone else. However, we're living in a unique time and it is important to keep responsibility, safety and health at the forefront of our favorite boating experiences. From being extra careful at the marina to disinfecting your boat effectively, make sure that you're doing your best to be safe. At BOATsmart!, happiness and health on the water are always first on our minds. Make sure you're properly licensed and certified to go out on the water, and go out and have fun! Just keep your distance and some hand sanitizer nearby.