Here's what you need to know about enjoying a legal (and fun!) boat day on the waters of Alberta.
When you're boating in Alberta, your options are pretty much endless. The province has tons of lakes — 600, in fact — that call it home, as well as almost 250 rivers. Settled right in the Canadian prairies, Alberta is famous for its beautiful naturescapes and opportunities… especially when it comes to the water. However, boating in Alberta does have its share of rules, regulations and restrictions. Whether you're boating on Lake Minnewanka or Lake Louise, you have to stay up-to-date, legal and safe. Are you curious whether a boating license is required to drive a boat in Alberta? Here's everything you need to know about pleasure craft licenses in Alberta. Happy boating!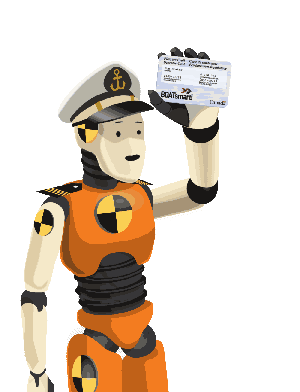 Do I need a license to drive a boat in Alberta?
To go boating in Alberta, you don't need an actual boating license to drive a personal boat (which is also called a pleasure craft). But, you do need a pleasure craft operating card, or a PCOC. PCOC's are commonly referred to as boating licenses, but they're really just pleasure craft operating cards. You also may hear of a pleasure craft license, which is used to register and identify boats.
What are the age requirements to drive a boat in Alberta?
When boating in Alberta, every boater must obtain and carry a pleasure craft operator card. To drive a boat in Alberta, there are some specific age and horsepower restrictions that must be followed as well.
For example, no children under the age of 12 may operate a powerboat with more than a 10 horsepower engine, children from the age of 12-15 may only operate a boat unsupervised if it's 40 horsepower or less and those operating a personal watercraft must be at least 16 years of age.
What are the fines/penalties for driving a boat without a license in Alberta?
Operating a boat without a pleasure craft operator card in Alberta may result in a minimum fine of $250.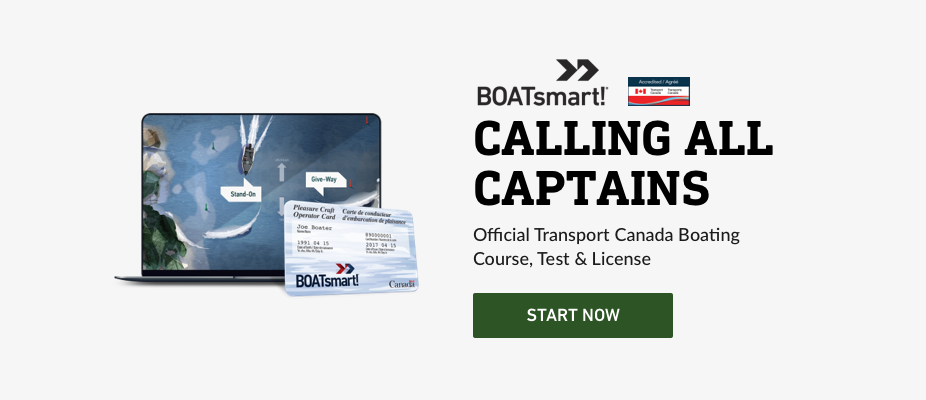 What types of boats need a licensed driver in Alberta?
You must have a pleasure craft operator card to drive any motorized boat in Alberta, regardless of length or engine size. However, you don't have to hold a PCOC to drive a non-motorized vessel (i.e., a kayak or canoe).
How do I get a boating license in Alberta?
It's easy to obtain your pleasure craft operator card in Alberta with BOATsmart!. You can obtain your card and ensure that all of your boating days are legal in just three simple steps:
Pass your online Transport Canada Boating Safety Test.
Print your temporary certificate immediately, and get on the water.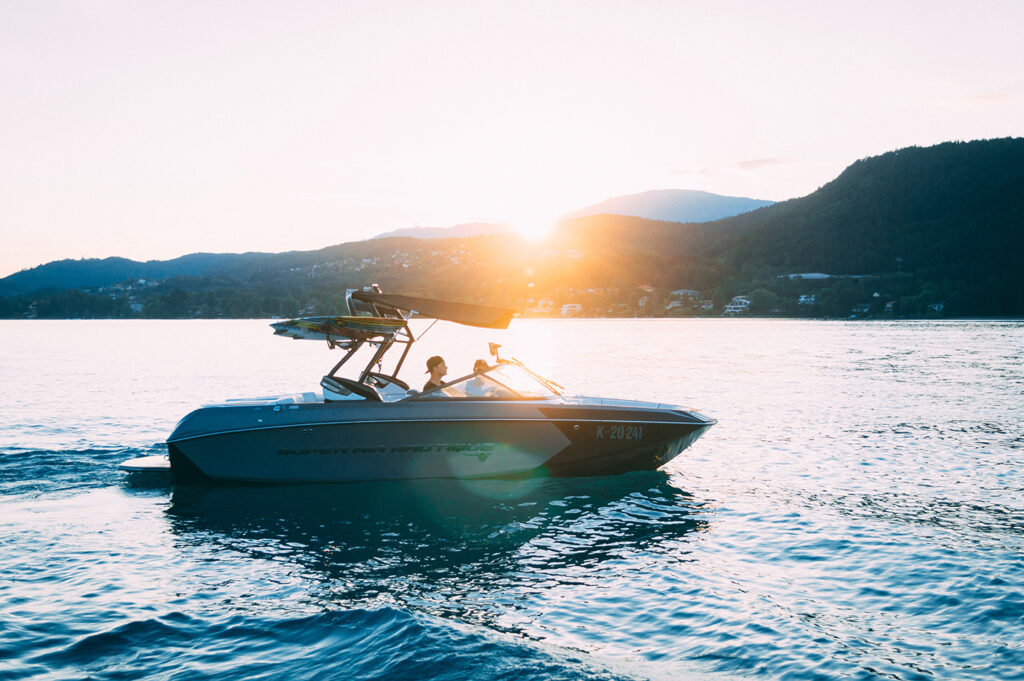 Are there any exceptions to needing a boating license in Alberta?
In Alberta, there are no exceptions to the requirement for a pleasure craft operator card. Every Alberta boater, regardless of age, must take a boating safety course in order to operate a motorized boat or pleasure craft.
—
Boating in Alberta is one of the very best ways to spend a day. After all, there are hundreds (if not more) places to launch a boat — and doing so safely and legally is the best way to have as much fun as possible. Are you ready to head out on your Alberta boat? Check out BOATsmart! here, and we'll get you ready ASAP.