The DIY Boater's Spring Maintenance Checklist!

When bears emerge from their winter slumber, do they immediately break into a healthy sprint? Nope. There's some yawning, stretching and some general reawakening going on at the mouth of that cave before any serious activity occurs, right? Think of your boat this way when it 'emerges' from the depths of it's winter storage space – it's been hibernating and it's time for some boat servicing.

There's much more to boat servicing than just ripping the wrap off and vacuuming out the critter residue (or removing the raccoons). Spring Boat Maintenance is a necessary rite for boaters in Canada. You don't get to hit the water until your hands (or your mechanic's hands) have seen a little grease. 
If you're the DIY type, roll up your sleeves, grab your tools and use this checklist to get your boat in ship-shape before it hits the lake this season! A little elbow grease will pay off big time when you have peace of mind on the water!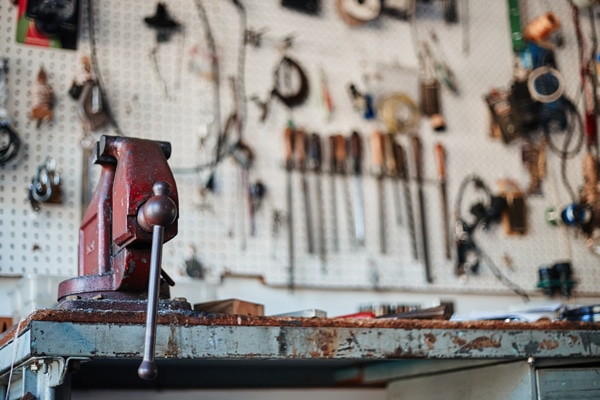 Step-by-Step Spring Boat Service:

Check your owner's manual for any service instructions from the manufacturer that may apply specifically to your boat model.
Check the hull and bilge for any damage, like visible cracks or blistered-looking areas that will potentially leak on the water.
check the condition and operation of the outdrive (i.e. the shafts, propellers, nut & pins). Look for any dings, cracks, distortions or pitting in the prop.
Check the condition and operation of the fuel, electrical and cooling systems. Drain and/or top up any fluids, if needed (i.e.fuel, power steering and power trim reservoirs).
Change the engine oil, oil filter and drive lubricants (unless this was done when the boat was winterized).
Check the condition of hoses and lines. Replace them if there is evidence of softness, cracking or brittleness.
Check the condition of the throttle control.
Clean and tighten the electrical connections and check for looseness or corrosion.
Check your navigation lights… and your boat trailer lights!
Inspect and clean the engine's flame arrestor with soap and water.
Run the engine, check the operation of the gauges and check the alternator for charging capacity.
Check the condition of the battery (a fully charged battery should hold it's charge for 24 hours).
Put the drain plug in for launch… or you'll sink.
Last but not least, check the condition of your lifejackets and your other boat safety equipment! Make sure each life jacket is clean, undamaged, buoyant and that you have enough onboard for a full boat of passengers. Make sure you have all of the required boating safety gear on board before you hit the water!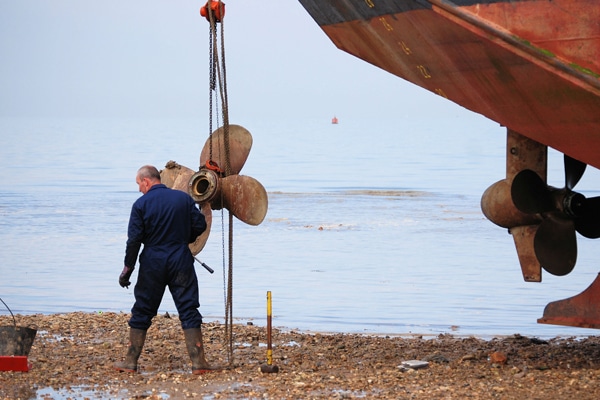 Preparing For a Great Boating Season!
Don't let a breakdown on the lake ruin a great day of boating! Make sure your boat is good to go and you are too by obtaining your required boating license. Already have your Canadian boating license? Well boater, the truth is, your boating skills have been hibernating all winter too. Visit BoatSmartExam.com to check out animated, narrated and FREE boating lessons. Refresh those boating skills!

Why Bother?
You should regularly service your boat to check that all of the mechanical and technical systems are functioning properly. Why bother? It's the LAW – the Criminal Code of Canada requires boaters to keep their boat and equipment in 'seaworthy condition'. So, be an all-star DIY boat maintenance guy and give your boat and safety equipment a good inspection before every boating trip!
If you're all thumbs when it comes to working on machines with wires and engines, you should take your boat to an authorized marine dealer for service. But give it a shot, if you can maintain your own boat, that's one less thing you'll need to pay for this year!

Keep the grease off the seats!

Happy boating, Canada!