If you live in a colder climate or somewhere where the weather prevents you from boating year-round, it's pretty likely you'll need to winterize your boat and store it for the off-season. Winterizing your boat is key to maximizing the boat days you do have, it's essential for taking care of your boat and it's one of the only ways you can keep your boat safe in the winter.
So, are you wondering how to winterize your boat, or even if you can take it on yourself? We have you covered with our basic checklist you can used to get started!
The importance of winterizing your boat
To put it simply, boats are expensive — and fixing parts that have failed because of frozen water can get REALLY expensive. Winterizing your boat properly offers you an opportunity to avoid costly repair bills. However, cracking and bursting aren't the only issues posed by ice. Degradation of your boat is, too. The easiest solution? Avoiding the need for one by winterizing your boat in the first place.
Do I need to winterize my boat?
If you're reading this article, the answer is probably yes. But, to detail it down, you seriously need to consider winterizing your boat if you live in an area where cold weather will keep you from boating for any length of time — especially for over a month. But, we'd still recommend winterizing your boat if a hard freeze will be coming in your area at all, so keep your eyes on the weather forecast!
To DIY or to hire a professional…
Wondering whether you should winterize your boat yourself or hire a professional? Truly, it's up to you — because you can DIY your winterization. However, winterizing a boat properly requires a lot of steps, and using a professional ensures that none of the steps are missed. Check with your local marina for a boat winterization expert in your area!
Steps to winterize your boat
If you're preparing to winterize your boat yourself, proceed with caution. You can do it, but it is a complicated process. If you lack the expertise, you may want to phone a friend, or leave it to the professionals. Your first step? Dig into your owner's manual and use those instructions as a baseline for everything else. Different boats have different winterizing recommendations, and you'll want to make sure that you're following the right ones for your boat. Discover Boating offers an extensive list of boat brands and manufacturers for quick and easy access.
Whatever the make and model of your boat, your next step in winterizing should be to make a checklist of all tasks that will need to be accomplished in your winterization process.
Checklist for Winterizing Your Boat
Inboard Engine
If your boat is equipped with an inboard engine you will want to change the oil and oil filters and flush the engine(s) with fresh water. It is also a good idea to circulate antifreeze through the manifold, following the directions in your owner's manual.
While working with the engine, you can also take the opportunity to spray each cylinder with "fogging oil" to help protect against corrosion and wipe down the engine with a rag sprayed with a little WD-40 to clean and protect it by displacing moisture.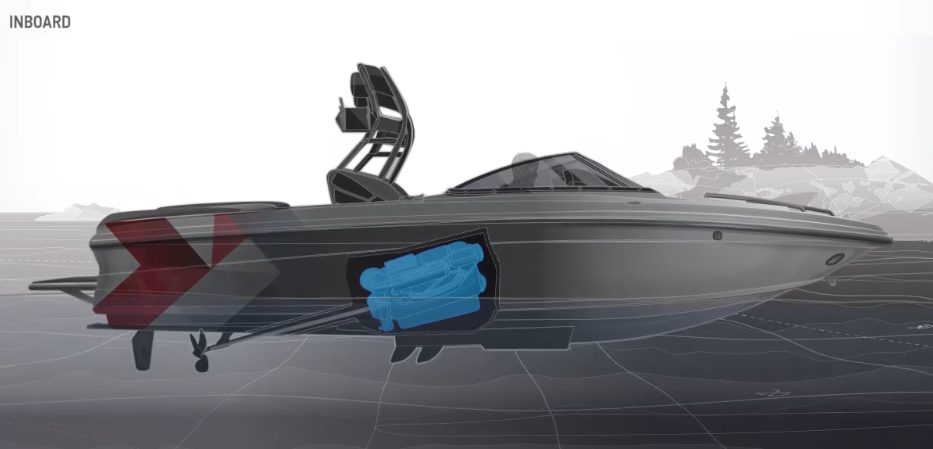 Outboard Engines
If you're cruising with an outboard engine, your first step will be to flush the engine with fresh water, allowing all the water to drain out. Give the exterior a good wash with soap and water, ensuring to rinse thoroughly.
Follow the step-by-step process provided in your owner's manual for draining the fuel from the carburettor, as deposits from evaporated fuel can cause build-up. Make sure all parts are well lubricated and protected by using fogging oil on the cylinders and pistons, applying a water-resistant grease to the threads and propeller shaft and lightly waxing the exterior of the engine. You should also change the gear oil in the lower unit.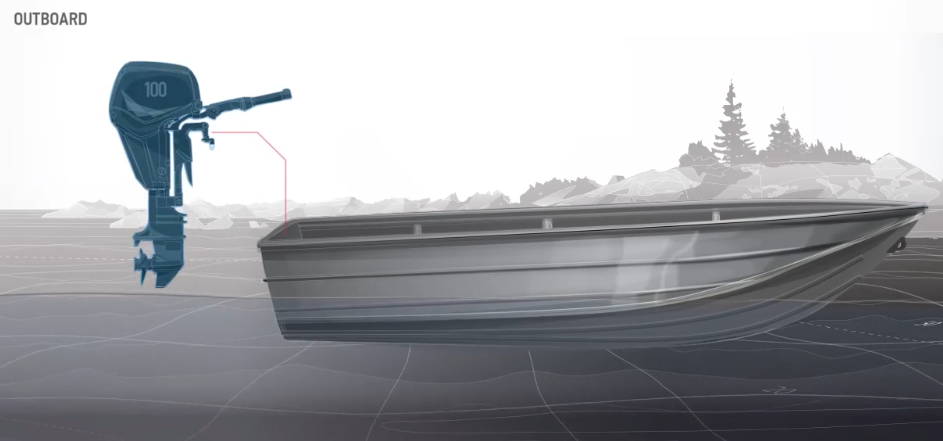 Stern Drive (Inboard/Outboard)
Your first step in preparing your stern drive will be to thoroughly inspect the lower unit and remove any plant life or barnacles. If your stern drive is equipped with a rudder boot, check for any cracks or pinholes. Drain the oil in the gear case and inspect for any excessive moisture. The presence of excessive moisture in your oil could be an indication of leaking seals which will need to be repaired. Wash the exterior of the unit with soap and water and grease all fittings. Finally, ensure to check the fluid levels in the hydraulic steering or lift pumps. It is very important to reference your owner's manual for additional recommendations from the manufacturer.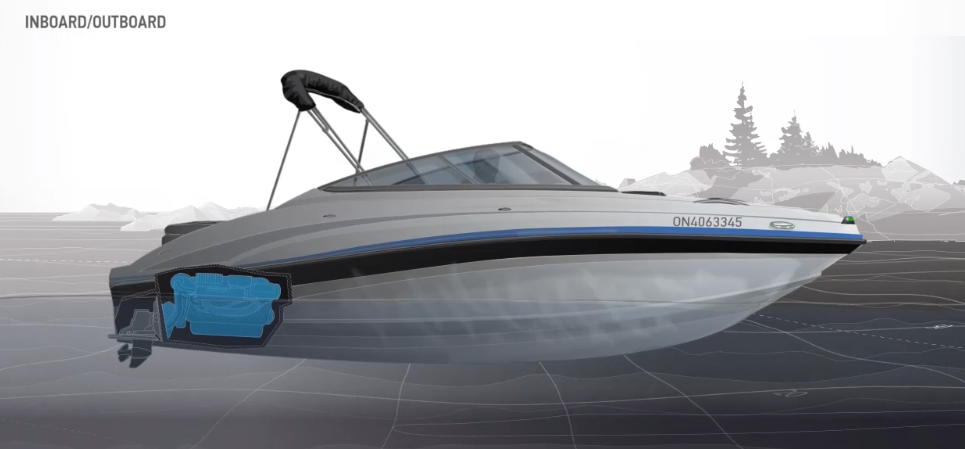 Fuel
You will want to ensure your fuel tanks are full (to avoid condensation build-up) and a fuel stabilizer is added. The fuel filter(s) and water separator(s) will also need to be changed.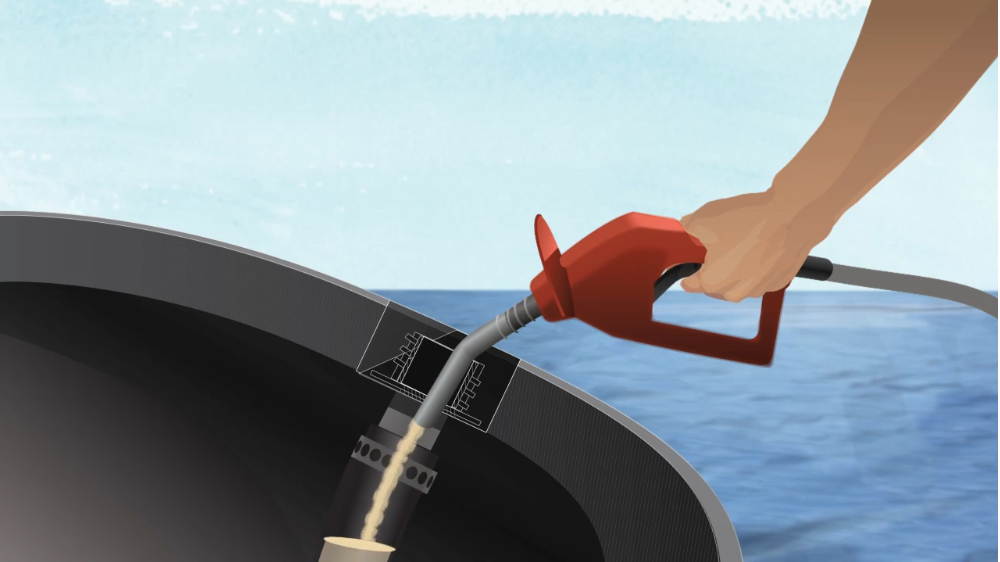 Bilges
Empty the bilge of any water and clean with soap and water. Ensure to dry thoroughly and spray with a lubricant to displace moisture. Add a small amount of antifreeze to prevent any water from freezing.
Fresh Water System
If you're boat is equipped with any fresh water tanks or hot water heaters you will want to completely drain them. Pump a non-toxic antifreeze through the system and turn on all faucets and showers and allow them to run until you see the antifreeze running out. You should also put non-toxic antifreeze in your water heater.
Head
Make sure to "head" to an approved waste facility to pump out your holding tank. During this process, add fresh water to the bowl and flush a few times to help clean out the system. Consult your owner's manual for approved cleaning products to ensure you do not cause any damage to it. Add a manufacturer approved antifreeze to the hoses, holding tank, y-valve and macerator.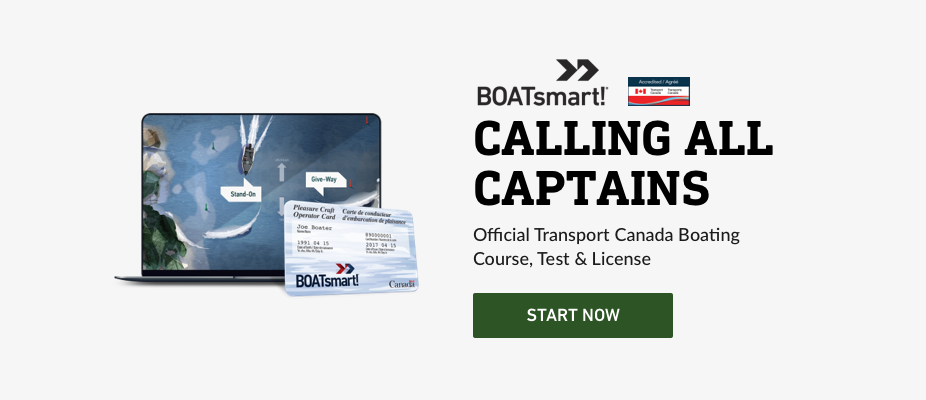 Interior
Now that you have all the equipment properly cleaned and protected you can turn your attention to the interior of your boat. Make sure to gather up all electronics, lines, PFDs/lifejackets, fire extinguishers, flares, etc. The off-season is a great time to clean and inspect these items and ensure their working properly (and replace them if their not). Clean all drawers and lockers thoroughly as well as your fridge and freezer, if applicable. Where possible, turn all pillows and cushions on their side to allow the air to circulate. To avoid moisture and mildew you can install a dehumidifier or use an odour and moisture absorbing product.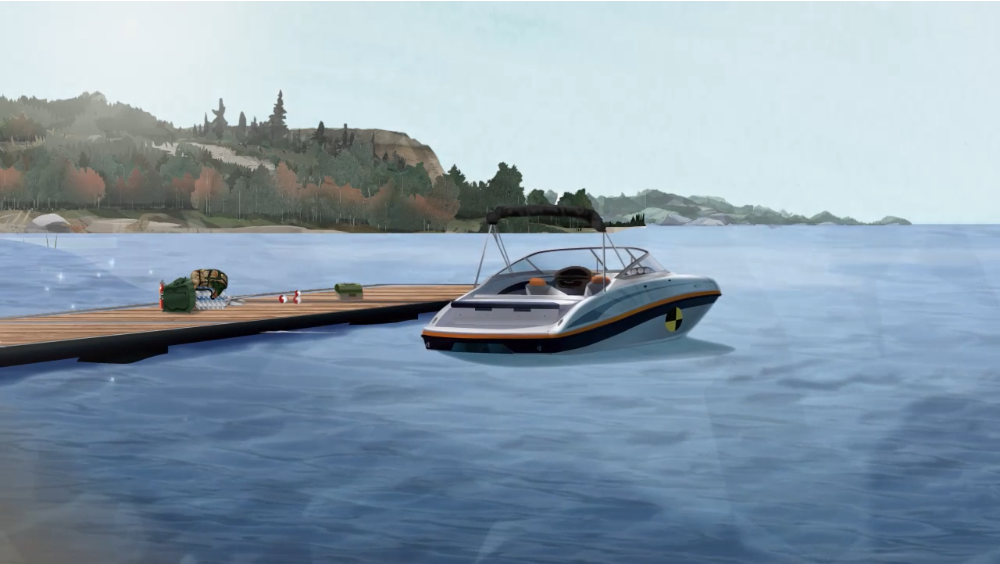 Covering Your Boat
When it comes to covering your boat during the winterization process, you have a few options, from tarps all the way to shrink wrap. While tarps are typically the most popular option, shrink wrapping — if your budget allows — is a great way to ensure protection for your boat from the outside in. The ability of shrink wrap to perfectly fit an object allows for a really personalized level of protection.
Out of Water Storage Considerations
Pressure wash the hull and clean off the props and shafts
Clean all thru-hulls and strainers
Open all seacocks to allow all water to drain
Remove batteries
In Water Storage Considerations
Close all seacocks
Ensure battery is fully charged
Check bilge pumps to ensure they are fully operational
Check float switches are working and free of obstruction
Ensure you or the marina staff check on your boat periodically
If the water you dock in is prone to freezing, ensure you have a bubbling system or de-icing device around your boat to avoid ice damage

Understanding when and how to winterize your boat is an essential piece of boat ownership, and is a topic we touch on in our BOATsmart! boater safety course. Whether you're looking to be a better boat owner or you're looking to boat more safely, we have you covered!