With summer now in full swing, we're stoked to get on our PWC's (… that's a 'personal watercraft', more commonly known as a Jet Ski or Sea-Doo, etc) to rip around the lake and make a wake! Did you know you can easily tow a one-person inflatable tube behind a 3-person PWC? Yeah, it's equally as amazing as being towed behind a boat! How does that work? Well, you have one driver, one spotter (facing backward, like the image above) and one person riding the tube.
However, you should always keep in mind that PWC's are super maneuverable, fast-moving and they can lose balance and tip over –  meaning that you could get yourself into a tricky situation. That being said, check out these 6 safety tips you should always remember when operating a PWC this summer. Knowing your stuff is the best way to be safe on the water and have tons of fun!
Don't follow too closely behind other PWC's – quick, sudden maneuvers can result in accidents. 'Bumper-boats' is no joke on the lake!
Always be on the lookout for action and other boating traffic around you – i.e. kayaks, swimmers, PWC's, boats, etc.
Remember, PWC operation follows the SAME responsibilities as operating a motorized boat.
Never operate a PWC at night (after dark) or in the morning (before the sun comes up).
Use an ignition cutoff switch or lanyard, and attach it to your lifejacket. A quick pull on these lanyards (say, if you fall off) will immediately stop the engine, preventing accidental runaway.
Know how to get back on a PWC (in case you happen to fall off in deep water). It happens sometimes and re-boarding requires some effort. Watch and learn:
To legally operate a PWC in Canada you must be 16 years of age or older, and have your Canadian boating license (also called a Pleasure Craft Operator Card).
Those under 16 years of age may not operate a PWC under any conditions, even with supervision.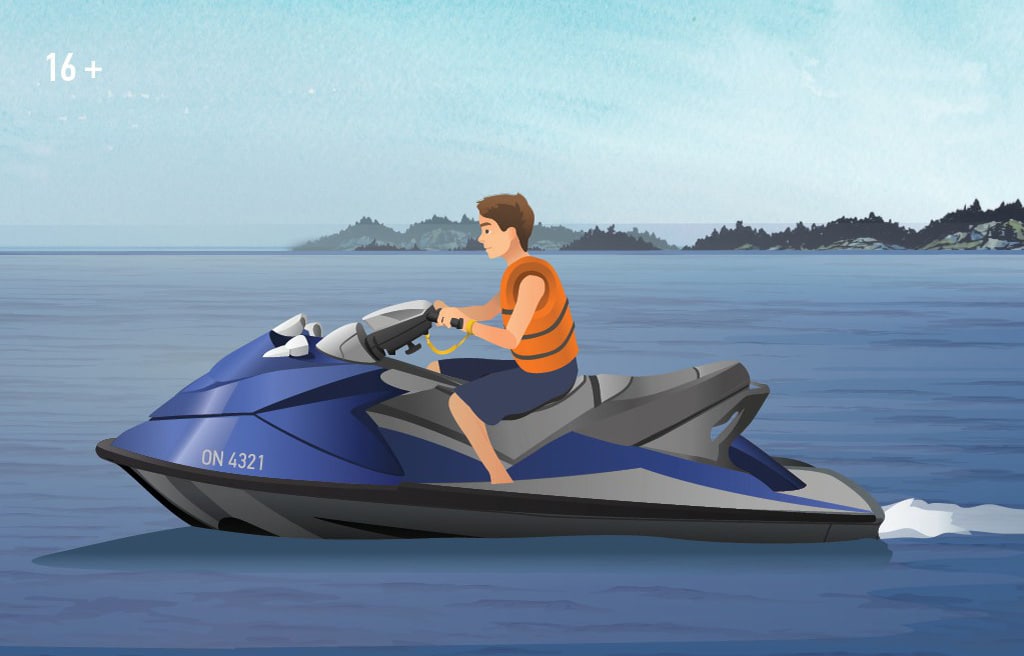 Just remembering those 6 simple tips can mean a summer full of waves, tubing and good times. Have a great Sea-Doo, Jet Ski and/or boating photo? Tweet us at @BOATsmart with the picture and we'll retweet it to our followers!