The Sunshine State loves to have fun, both on and off the water. With commercials and country songs that sing about the joy of cracking a cold one on the open waves, it's easy to think that drinking and boating is simply a way of life during the summertime. However, Florida takes boating safety seriously: and that goes for drinking and boating as well. At BOATsmart!, we're equally as passionate about safety. Wondering about Florida boating and drinking laws? We're here to help!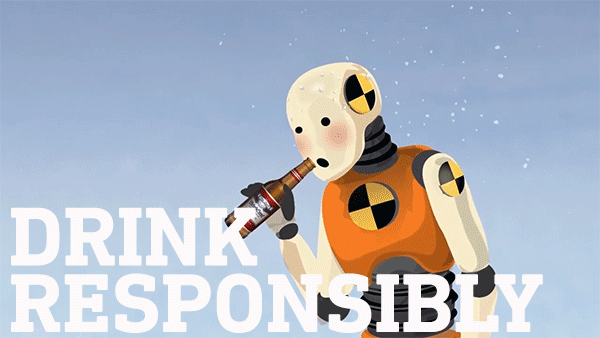 Just like with riding in or driving a car, there are several state (and federal) laws around drinking and boating. Since alcohol has negative effects that quickly magnified on the water, it makes sense. After all, it's all about keeping boaters safe so they can continue to have fun. Here's everything you need to know when it comes to enjoying alcohol (or being under the influence of drugs) when boating in Florida.
What Florida boating and drinking laws say about drinking on a boat
When boating in Florida, it's against the law to operate any boat under the influence of alcohol or drugs — and it doesn't matter if you're on a jet ski or a motorboat. You're considered legally impaired by alcohol if you appear to be under the influence or if you have a blood alcohol level (BAC) of .08% or more. In Florida, this number also goes for drivers — and is similar across the country.
Under Florida drinking and boating laws, it is not against the law to have an open container on a boat (unlike in the car), but the intoxication levels are the same. Operating a boat while under the impairment or influence of alcohol is a big no-no, and can cause massive fines and jail time. Florida boaters also must submit themselves to sobriety tests when operating boats if they're suspected of being under the influence. As a Florida boating passenger, you can also enjoy alcohol responsibly… but responsibly is the key word.
What are the penalties/fines for drinking and boating in Florida?
Florida boating and drinking laws state that you can get a BUI— or a Boating Under the Influence — charge if you are found operating a boat under the influence of alcohol or drugs. Florida boaters given a BUI face possible jail time as well as monetary fines, and can also lose their driver's and boating licenses.
The Sunshine State isn't joking when it comes to BUI penalties, and penalties can include:
First offense: A fine between $500 and $1,000, and/or up to 6 months in jail
Second offense: A fine between $1,000 and $2,000, and/or up to 9 months in jail
Third offense: A fine between $2,000 and $5,000, and/or up to 12 months in jail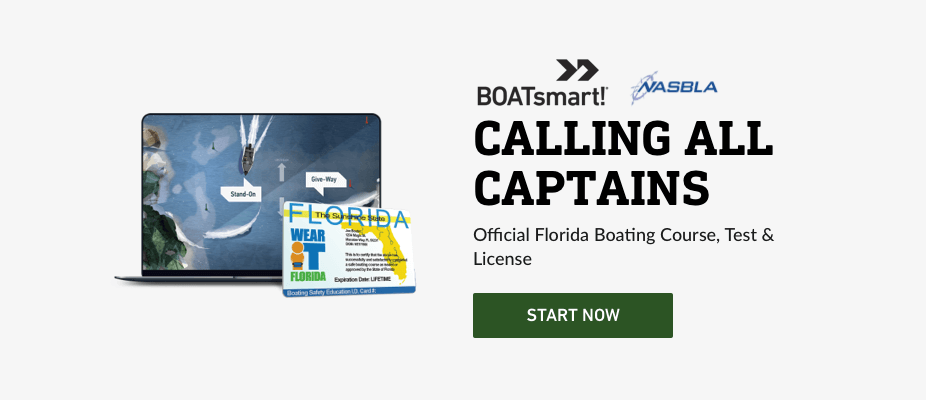 When can I drink on a boat in Florida?
Florida boat operators and passengers may drink alcohol on the boat. However, boat operators may not become intoxicated under any circumstance by alcohol or drugs.
The effects of alcohol
Drinking while boating can cause serious consequences, no matter where you are. However, Florida tends to get incredibly warm and sunny… and alcoholic effects can be quickly magnified, especially when mixed with boating. While we're all about leisure time and having fun, we'd always recommend keeping drinking alcohol to a minimum on the water, since drinking can cause:
Less concentration, worse judgment and slower processing times
Slower reaction and response
Reduced motor skills, in and out of the water
Accelerated hypothermia
A lack of ability to distinguish between good and bad decisions
Alcohol-related boating instances in Florida
Florida has more registered boats than any other state, which means it deals with its fair share of boating accidents. Alcohol is often a factor, which means that there are many accidents — and deaths — that could have been prevented with responsibility around alcohol.
What about being under the influence of drugs on Florida waters?
In Florida, it is against the law to operate a boat under the influence of drugs. Just like with alcohol, drugs cause an uptick in accidents as well as a downtick in judgement and reaction times.
What else do I need to know about drinking, drugs and boating in Florida?
Over at BOATsmart!, there's nothing we love more than being out on a boat… as long as it's safe to do so. When drugs and alcohol come into the picture, boating can quickly become deadly for the passengers, the passerby and the operators alike. That's where boating safety comes in — and Florida takes it seriously. Florida boaters born on or after January 1, 1988, are legally required to take a boating safety course in order to get a boating license… and every Florida boater is encouraged to do so.
When it comes to being out on a Florida boat, BOATsmart!'s boating safety course is what safe boaters search for. With a truly fun and engaging curriculum, our 100% narrated and animated course is the top choice for Florida boaters with or without a beer in hand.