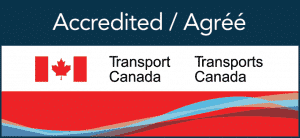 CANADIAN BOATING LICENSE,
WE MAKE IT SIMPLE
Your Official Transport Canada Pleasure Craft Operator Card in 3 easy steps.
Start the boating course now and be on the water today.
Step 1
Take the Boating Course Online
Take the official BOATsmart! Course online and watch, listen and learn on any device. Our animated, narrated and brilliantly illustrated boating course puts you right in the Captain's seat. Everything you need to pass the Transport Canada Boating Safety Test and boat with confidence included.
Made in Canada, For Canadian Boaters
Designed for all ages and abilities, including 8 years and older
Study at your own pace, your progress is tracked automatically
Optimized for all devices, including mobile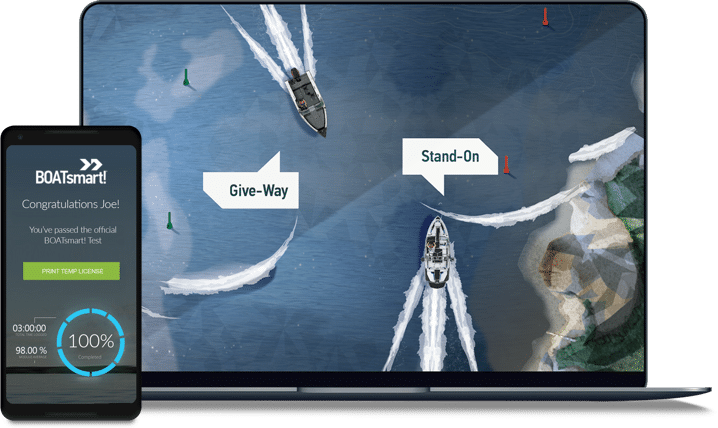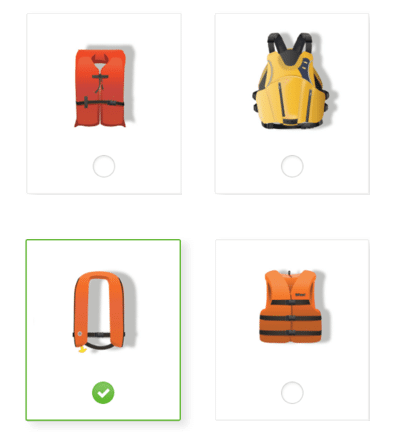 Step 2
Pass the Official Test
The official Transport Canada Boating Safety Test is open book and available to boaters of all ages, including boaters under 16 years of age.
Official Transport Canada Boating Safety Test
No Minimum Age
Unlimited free test retries included
Step 3
Print your temp card
Yeah buoy! You're a captain now! You've now gained the knowledge to boat with confidence. Immediately upon passing the test, you'll be able to print a temporary boating license and avoid the minimum $250 fine. Your permanent card is mailed at no charge.
Print your temporary boating license immediately
Receive your official permanent card within 4 weeks
Your BOATsmart! Card is good for life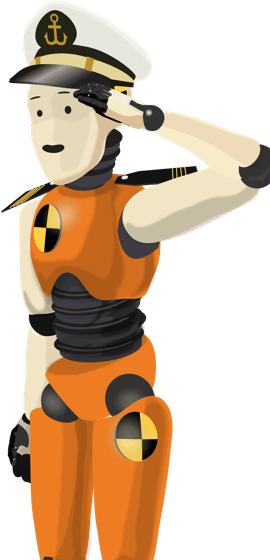 Excellent!
BOATsmart! has a rating of 4.4 out of 5 stars based on 8082 ratings and reviews.

Step Inside the
Boatsmart! Course

The BOATsmart! Course includes all required Transport Canada knowledge points in an easy-to-navigate and understandable format, organized into 7 learning modules and practice quizzes that help you test your comprehension prior to the final test.
1.
Canadian Boating Basics
Rules and Regulations
Operator Competency
Competency Requirements
Age and Horsepower Restrictions
Boating Basics
Boating Terminology
2.
Rules, Regulations &
Equipment
Boating Code, Acts and Regulations
Alcohol and Boating
Boat Licensing and Registration
Operating A Boat Responsibly
Personal Safety Equipment
Boat Safety Equipment
Distress Equipment
Navigation Equipment
Required Boat Safety Equipment
3.
Before Heading Out
Maintenance
Transporting Your Craft
Understanding Local Hazards
Checking the Weather
Using a Trip Plan
Fuelling Your Craft
Using a Pre-Departure Checklist
4.
Safe Boat Operation
Loading People and Equipment
Getting Underway
Safety Underway
Controlling Your Pleasure Craft
Anchoring Your Craft
Sharing the Waterways
5.
Navigation & Right-of-way Rules
Right-of-way
Powerboat Navigation
Non-Powerboat Navigation
Using Sound Signals for Navigation
Operating During Restricted Visibility
Navigation Lights
Navigating at Night
Navigating Unique Waterways
6.
Markers & Buoys
Aids to Navigation
Lateral System Navigation
Day Beacons
'Red Right Returning'
Determining Upstream
The Cardinal System
Restricted Signs
Buoys and Flags
7.
Emergency Preparedness
Responding to Emergencies
Running Aground
Capsizing
Swamping and Sinking
Collisions and Abandoning Ship
Person Overboard
Cold Water / Cold Weather Survival
Breakdown and Mechanical Failure
Carbon Monoxide Poisoning
Fighting a Fire
Distress Signals
"GREAT COURSE! COVERED EVERYTHING NEEDED. HIGHLY RECOMMEND BOATSMART!"
– Glenn R, Barrie, ON –