From your favorite species to catch to your experience level, these are the things you should consider when buying your first fishing boat.
There are very few things as relaxing, calming, and freeing as a day with a fishing rod. Whether you're a competitive fisher, a camaraderie fisher, or a solo fisher, you know the benefit and beauty of having a fishing boat that you love to take out on the water. While going out on a buddy's boat is great, there's nothing quite like having your own.
However, the process of first-time boat buying can seem kind of stressful. With our guide to first-time fishing boat buying, it doesn't have to be. From the kind of water you're fishing in to the speed you're looking for, here are our favorite steps and things to consider when buying your first fishing boat.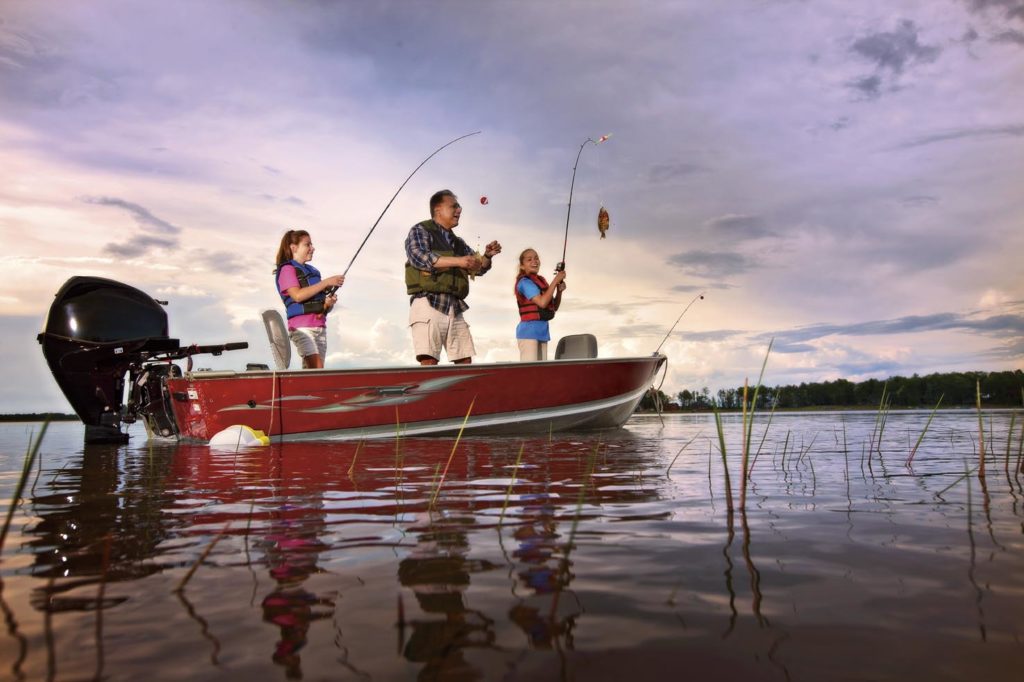 Step one: Dig deep into your fishing habits
The most important step to finding a fishing boat that you love is finding one that's customized to your needs and preferences while fishing. With the Google search bar and a trusted friend at your side, answer these questions to narrow it down:
Are you fishing in shallow water, or are your favorite places to fish a little deeper? How about saltwater versus freshwater?
How much storage do you want in your boat? (Think: built-in tackle boxes, rod storage, etc).
Are you fishing competitively, or just for leisure? (This can have an impact on the need for a livewell, and it also has a big impact on SPEED. Competitive fishers need speed to snag the best spot to fish).
What type of boat have you enjoyed fishing from in the past?
What size and capacity are you looking for in your livewells and bait wells?
Are your boating needs going to be the same in a couple of years as they are now? (You'll want a boat that lasts a while, so give yourself room to grow)
Once you've figured out the things you want to have in your own fishing boat, you'll be able to create a list of criteria that you need when it comes to buying one.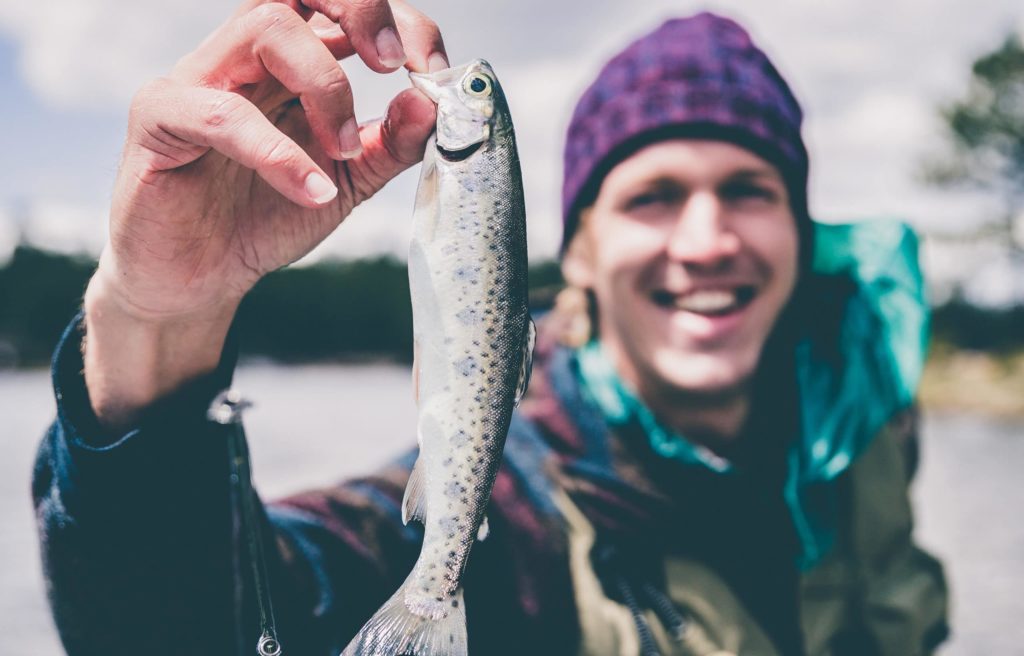 Step two: Research, shop, and decide!
With your list of criteria in hand and a budget in mind, you'll be able to start looking for a boat that checks off your desires and needs when it comes to your fishing boat. From online retailers to local sellers, dig through listings and be picky! Whether it's making sure that listing pictures are original or it's verifying buyers, overturn every stone you can during your search.
While you might not be able to take a boat you're looking at on an actual fishing expedition, take it out on a test ride to make sure you like the speed, the feel and the style of the boat. Think as practically as you can when it comes to your needs while fishing, and make sure that the boat checks every box. From anchoring to storage to speed, don't settle for a boat that doesn't fit your criteria checklist. Even if you have to search a little longer, you'll be able to find a boat that you like.
Here are BOATsmart!'s top picks for great fishing boats:
Step three: Prep your boat for a legal fishing expedition
Once you've found a boat that you like (yay!), it's time to close the sale and get everything in order. By going through a reputable seller or someone local that you trust, you're already halfway there. However, do your due diligence by ensuring that you have the title in hand and that you've alerted the right departments to your new ownership.
Before you take the fishing boat out on the water, make sure you're licensed and legal to do so. Many states require a boater safety course and certification, and BOATsmart! can help you to make sure that you're prepped and ready to fish your heart out.
Step four: Have fun!
The papers are signed, the money's been exchanged and the fishing boat is finally yours! Load up your boat with snacks, drinks and fishing rods and set out on your first of (many) expeditions in your new fishing boat.
At BOATsmart!, we're always around to help with your boater safety education as well as answer any questions you have about boating and water fun.