Over time your lifejackets and PFD's can wear out or flares can expire. Make sure your boat is equipped with the required boating safety equipment and it's in good working order before heading out on the water.
There are Four Types of Required Equipment That All Boaters Need to be Familiar With and Know How to Use:
Boat Safety Equipment
Personal Safety Equipment
Navigation Equipment
Distress Equipment
Depending on the Size of Your Boat, There are Different boating Equipment Requirements: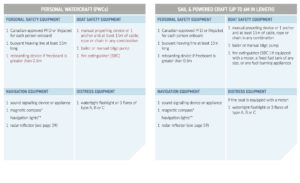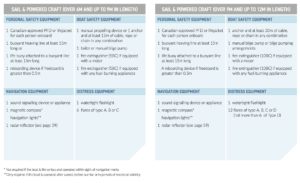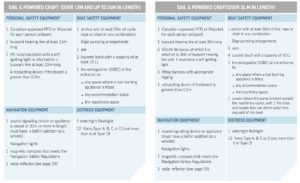 Get your BOATsmart!® Card today!
If you already have your BOATsmart!® Card, the Safe Boating Guide can serve as a valuable resource to refresh your boating safety knowledge each year. The BOATsmart!® Safe Boating Guide is available at Participating Canadian Tire Stores or by calling 1-877-792-3926