From your water activities to your cruising specialties, here is a list of things you should consider when buying your first family boat.
There's no feeling quite as wonderful as a day out on the water, the waves sparkling off of the boat and the sun on your face. From tubing and fishing to floating and enjoying company, spending time out on the boat is a fantastic way to spend a warm day any time of year. Plus, spending time with family seems even sweeter when you're on a boat, which is why we understand how fun it is to have your own.
However, being a first-time boat buyer raises a lot of questions. Whether you're unsure about the kind of boat you need or you're simply unsure of the process to buy one, our first-time buyer's guide is a great resource for you as you set out on your journey to buy a family boat.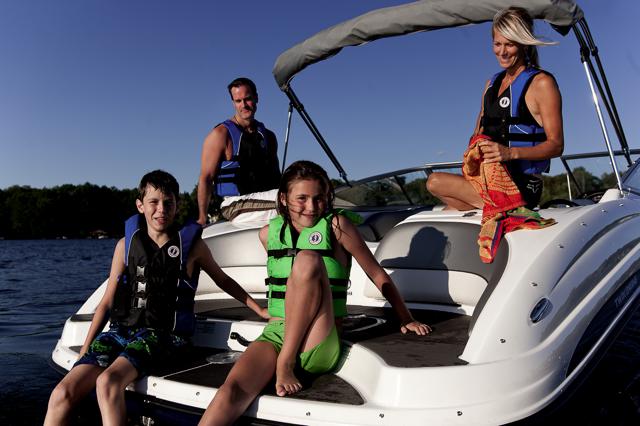 Step one: Know what you're looking for
The first step to buying a family boat is knowing what you're looking for, so there are several things to consider. First off, answer these questions along with your family:
How many people does the boat need to fit?
Is this boat just for cruising, or are you also wanting to jet ski, tube, and practice other watersports?
Where will you be using the boat? (River, lake, etc).
Do you want to dock the boat or tow it?
Once you've determined what kinds of things you'll do on your boat, you'll be able to narrow down the category of boat you're buying. From speed boats to fishing boats, there are tons of options on the market. This way, you'll go into the process knowing what category of boat you want to buy.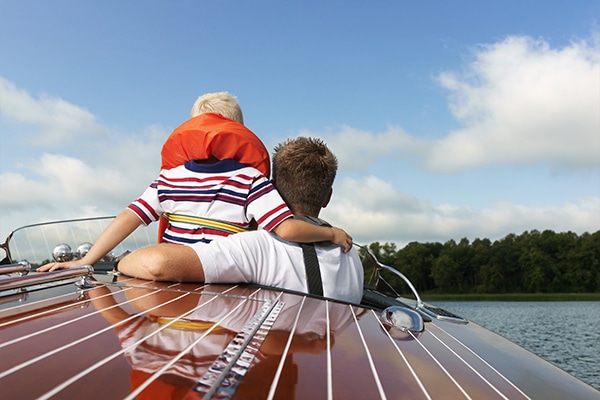 Here are some of BOATsmart!'s top choices for great family boats:
Step two: Browse, browse, browse
Once you've decided on the type of boat that fits your lifestyle, it's time to start looking. There are tons of benefits to buying a used boat (lower price, can be traded in later, lower commitment), and there are also benefits to buying a new boat (it's only yours, it hasn't had issues, you're starting from zero). Whether you're wanting to buy used or new, start combing sites and local dealers for the best deal on a boat that you like. Just like with buying a car, do your research. Compare photos, look for details in listings and keep an eye on things you may need to later replace.
Then, go see the boat in person to get a feel. Just like you wouldn't buy a car sight unseen, you shouldn't buy a boat either. Inspect the boat from all sides, take it for a test ride and consider having an expert take a look as well. Boats are big purchases, so make sure you're happy. We'd also recommend taking the family along for the ride — it's a family boat, after all!
Step three: The nitty-gritty
After you've found a boat that you like, it's finally time to buy it! However, pay attention to the details so that you're not ending up with any bad surprises. First off, purchase only from a reputable dealer or from a private seller that can provide proof of ownership along with a title. You'll want to verify that there are no liens on the boat, and you'll want to make sure you have every piece of paperwork that you'll need to change over the title. Laws and guidelines vary depending on state and province, but you'll need to alert the powers that be of a change in ownership for your new boat.
Before taking the boat out on the water, verify that you — along with any family members who are planning to operate the boat — are trained and licensed to do so. Requirements to operate a boat vary depending on where you are, but BOATsmart! will be your partner in boating safety education with courses and certifications for everyone involved.
Step four: Have fun!
You've done it! You're officially a first-time boat owner, and it'll be one of the best things that's happened to you. Go out on the water, have fun and stay safe. At BOATsmart!, we're here to ensure that you're properly licensed as well as to answer any questions you have about life on the water with your first family boat. Happy boating!