Our guide to boating, fishing and having fun on one of California's best lakes.
Just 100 miles north of Los Angeles, California's Big Bear Lake — known as the jewel of the San Bernardino Forest — is surrounded by stunning mountains and pines, making it a beautiful Southern Californian destination for any and every tourist looking for a new place to explore. In the summer and fall, Big Bear Lake is an absolute mecca of boating, fishing and water sports. A true must-visit for every water lover. In the winter and spring, snowboarding and skiing are waiting in the surrounding mountain scape.
The lake, which is fed by melting snow, isn't a massive one compared to some of California's other lakes — but fishing, exploring and boating on Big Bear Lake is still one of the most fun things a California boater can do. If you're heading out to boat on Big Bear Lake, there are a few things you should know. Our guide to boating in Big Bear Lake has you covered.
Where to launch and dock your boat on Big Bear Lake
If you're looking for the right place to launch and dock your boat on Big Bear, there are six marinas to choose from. At these marinas, you can rent a pontoon boat (or a bike) to explore the lake and all of the beautiful wilderness around it!
You can choose from any of these six when boating on Big Bear Lake: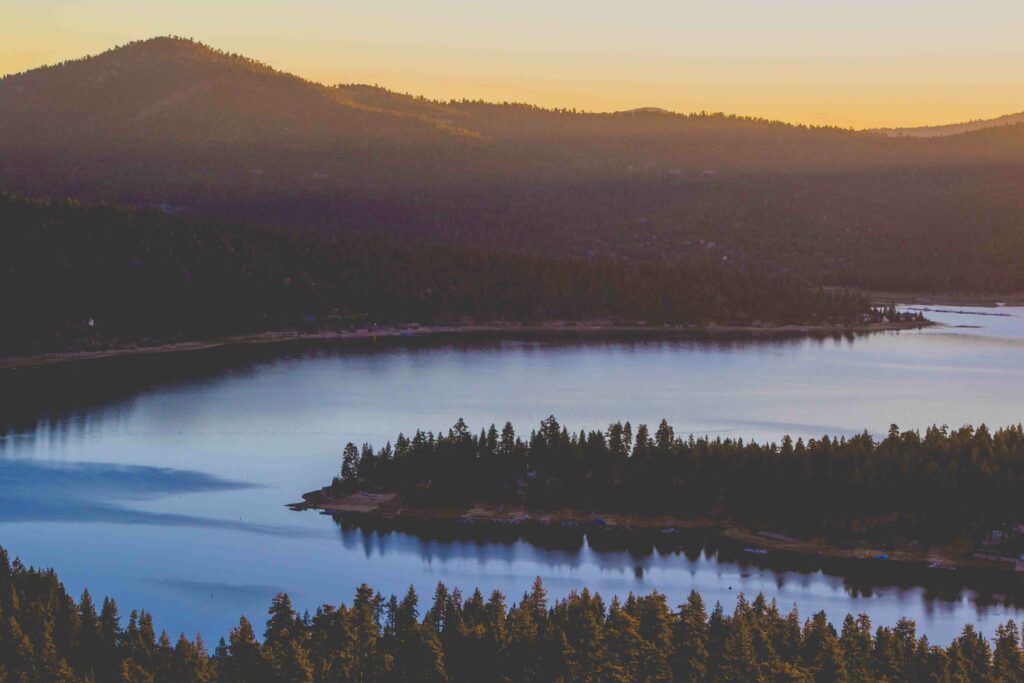 Boating activities on Big Bear Lake
When it comes to boating activities on Big Bear Lake, it's all in what you want to do! From fishing to watersports, there are tons of options. You can rent a stand-up paddleboard or kayak for a more relaxing afternoon, or head out on a pontoon boat with a fishing rod in hand.
Since the scenery around Big Bear Lake is truly stunning, it's always a great idea to head out on a boating tour of the area, too. Anglers love the waters of Big Bear Lake, which are packed with trout and largemouth bass — so check out this fishing primer if fishing is on your list while boating on Big Bear. While the lake itself isn't a huge one, boating on Big Bear Lake could be as relaxing or as adrenaline-inducing as you like. It's all up to you!
Attractions and festivities on Big Bear Lake
While boating on Big Bear Lake is obviously a favorite of ours, there are also so many things to do on the lake and around it. The hiking, for instance, is absolutely incredible in the San Bernardino Natural Forest — and we recommend you check out the Pineknot Trail for some really gorgeous views. However, you'll have to grab an Adventure Pass first. Also, stay alert for bears — they're there!
Wintertime in Big Bear Lake is full of outdoor opportunities, giving you beautiful skiing at Bear Mountain or Snow Summit. Kids and adults alike will also have fun searching for gold at Gold Rush Mining Adventures, and there are tons of options from the zoo to bike rides to helicopter trips to keep you and your family occupied, no matter what.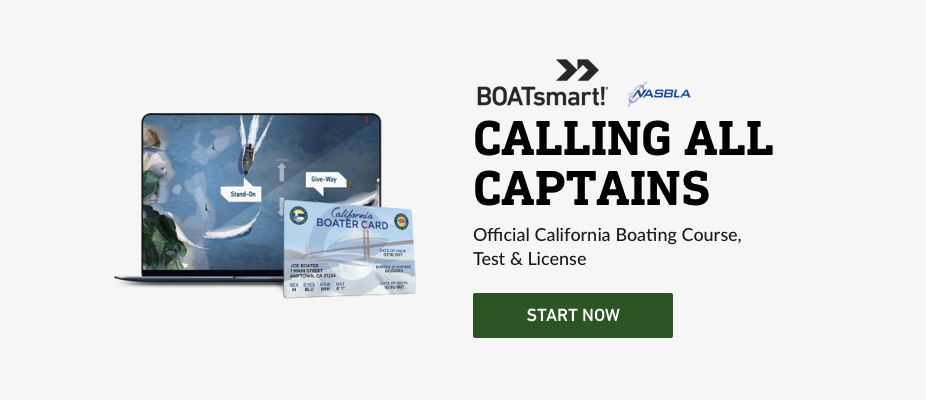 Other things to know on Big Bear Lake
When boating on Big Bear Lake, there are a number of regulations that must be remembered while you're on the water. From rules around the times of day all the way to lifejacket rules, there are serious laws in place to keep all boaters, anglers, swimmers and even hikers safe — and Big Bear Lake's waters are patrolled by Lake Patrol officers. You can find a complete list of regulations to follow on Big Bear Lake here.
Big Bear Lake safety considerations
As with any body of water, there are safety rules and regulations that must be followed to ensure a safe boating experience for any and everyone. In addition, Big Bear Lake itself has some unique safety considerations. For instance, lightning storms can develop quickly in the mountains surrounding Big Bear Lake — so every boater should keep an eye on the weather at all times. In addition, lake ice develops in the winter and spring months and must be treated with the utmost caution. The wildlife around Big Bear Lake is also something to pay attention to. After all, it's not called Big Bear Lake for no reason!
—
Right now, almost every boater in California is required to hold a California Boater Card in order to boat legally in California (and on Big Bear Lake). By 2025, every boater must hold a California Boater Card — so get ahead of the curve and make sure that you're properly certified to boat safely. By taking BOATsmart!'s engaging, narrated and animated boating safety course, you'll be properly equipped (and legal) for your next excursion boating on Big Bear Lake.