Planning a fishing trip is pretty much the best thing… ever. Honestly, what in the world is better than a great boating day, out on the water with a fishing pole in hand? Not much. However, getting ready for a fishing trip really does involve a fair amount of prep in order for it to be as successful as possible. If you've been planning to go fishing in Alberta, we have you covered with everything you need to know! From regulations to our go to fishing in Alberta spots, here's everything to keep in mind.
Fishing regulations to know about in Alberta
First up, there are a few regulations you have to understand for fishing in Alberta. Before anything, you'll need a boating license if you're planning to take a boat out for your fishing trip. In Alberta, you have to have a Pleasure Craft Operator Card (also called a PCOC), to legally drive any type of motorized boat. And, if you drive your boat without a PCOC, you can get a fine of up to $10,000. Read all about Alberta's boating license regulations here.
Next, you'll likely need a fishing license to go fishing in Alberta. To fish in Alberta, you'll need a sportfishing license if you're between the ages of 16-64. If you're not an Alberta resident or a resident of Canada, you'll likely need to pay an additional fee. The true breakdown of sport fishing requirements and licensure costs can be found here.
There are also certain regulations around fish (especially walleye) depending on where in Alberta you are fishing. Always check with local officials and do your research. Most current regulations and special harvest regulations can be found here.
What you can catch in Alberta
Alberta is prime fishing country. Curious what you can expect when fishing in Alberta? Here are some of the most popular fish species in the area:
Arctic grayling
Brook trout
Brown trout
Bull trout
Burbot
Lake trout
Cutthroat trout
Golden trout
Goldeye
Lake whitefish
Mountain whitefish
Northern pike
Rainbow trout
Sauger
Shortjaw cisco
Lake sturgeon
Walleye
Yellow perch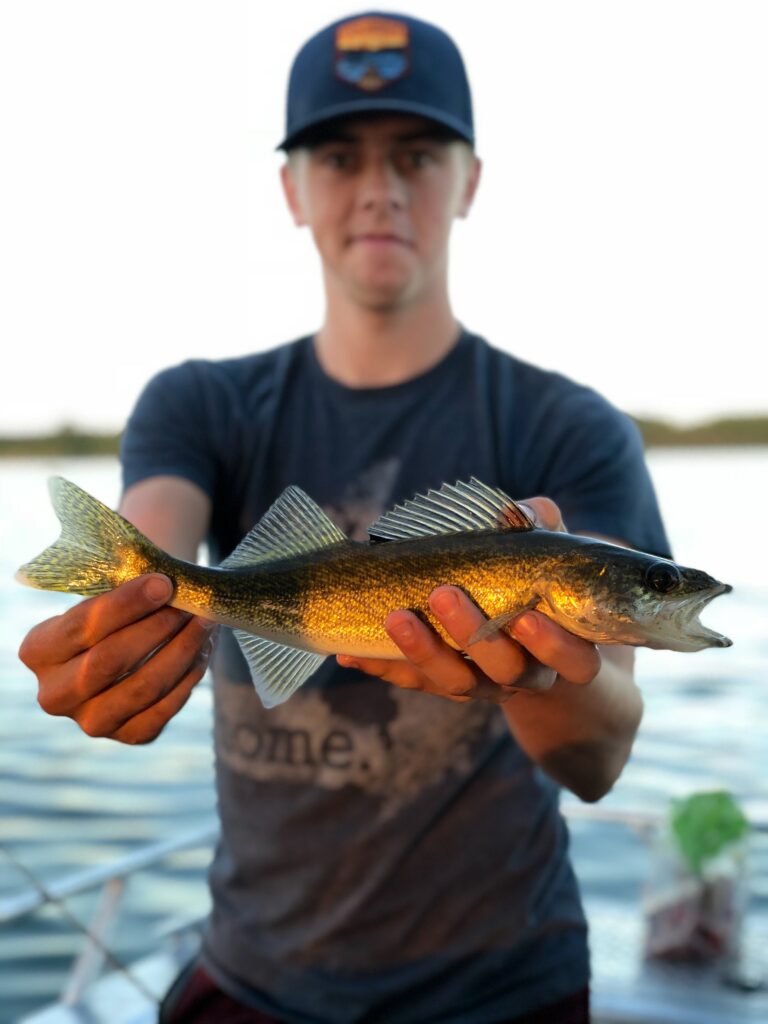 Best spots to fish in Alberta
Are you prepping to go fishing in Alberta? You have tons and tons of options to choose from, and all of them are great! However, here are some of our favourite spots to fish in Alberta from a boat. Now, have fun!
South Saskatchewan River: Visit the currents of South Saskatchewan River (a huge river in the area) for some prime fishing — especially walleye and northern pike.
Maligne Lake: Nestled in Jasper National Park, Maligne Lake is perfect for trout fishing — so prep for tons of opportunities!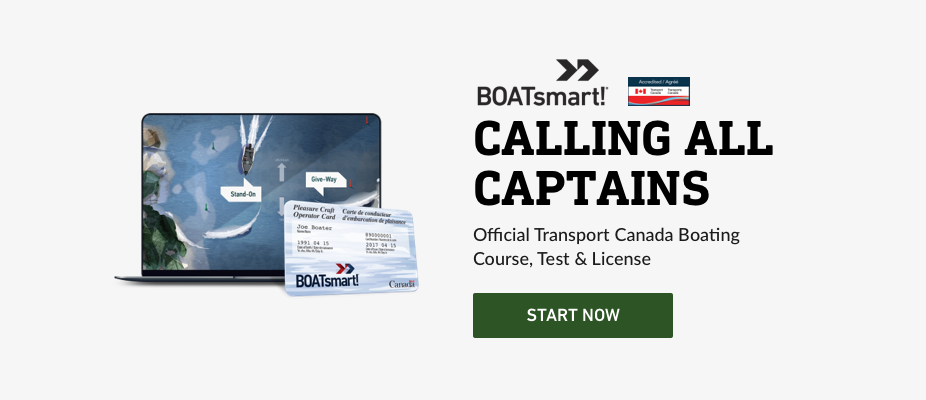 Lake Minnewanka: The sparkling waters of Banff's Lake Minnewanka are packed with trout and whitefish — and it's an absolutely beautiful spot, too!
Wabumun Lake: This catch-and-release lake is full of yellow perch and burbot, and has been a long time favourite for Alberta fishers!
Lesser Slave Lake: Known as the fishing hub, Lesser Slave is full of a huge variety of fish, including pike and whitefish.
—
Before you head out to go fishing in Alberta, make sure you're well-versed on water and boating safety! We'd highly recommend taking a BOATsmart! course, the premier boating safety education course for Alberta boaters and anglers. Learn more here, and happy fishing!