Your guide to boating and boating safety in California 
In the Golden State, boating is one of the best ways you can spend a sunny day. California has miles upon miles of stunning coastline, alongside over 1,000 miles of lakes to explore. Whether you're a water skier, fisher, boater or swimmer, California waters have a place waiting for you.
When it comes to boating in California, there are so many options that you probably don't know where to start. Follow our guide to boating in California for our go-to safety tips, boating registration requirements and boating locations.
How to Start Boating in California 
Most boaters in California are required to carry a boating license in order to operate any motorized boats — and soon, they all will.
As of January 1, 2021, all boaters 40 years of age or younger must obtain and carry a California Boater Card. Boaters of all ages will be required to obtain the card by 2025.
Most California boaters must also register their boats, which can be done in person at the Department of Motor Vehicles. You can also complete this process by mail. You'll need:
Our Favorite California Boating and Fishing Spots 
Shasta Dam was constructed between 1935 and 1945 and the lake filled completely for the first time in 1952. When full, its 370 mile shoreline exceeds that of San Francisco Bay. At full pool, the expanse of the lake surface covers 29,500 acres. The lake elevation at the spillway is 1,067 feet. With its winding arms and numerous inlets, there's always somewhere new to explore for California boaters.
Boating is a popular sport on Shasta Lake and both Forest Service and commercial ramps are available. Each of the seven designated Forest Service ramps has a paved ramp, and a a lit parking area. A daily use fee is required. When lake levels are down more than 75 feet, some ramps become inoperable or are moved to an alternate location. There are a few ramps long enough to accommodate launching when the lake levels go down below 75 feet. These ramps are located at Hirz Bay, Jones Valley, Sugarloaf, and Centimudi.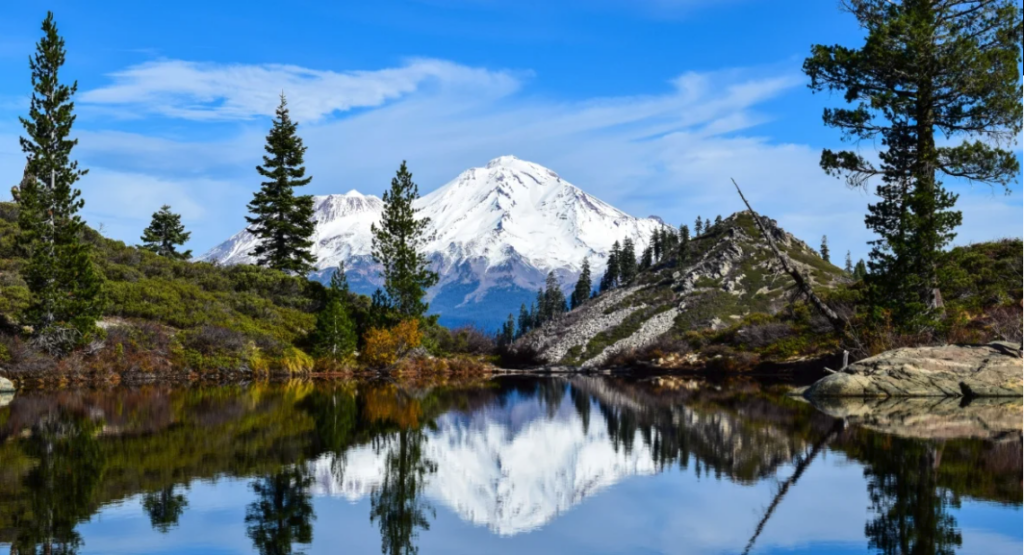 With a 147 mile shore line, Trinity Lake is one of Northern California's pristine boating destinations. Trinity Lake is located within the Shasta-Trinity National Forest. The lake is encompassed by miles of tree-lined shores to explore. You can also find some of the best water sport opportunities as well as world class trout and bass fishing.
Take a look out from Shaver Lake's shoreline and you will see something rare for most recreational lakes. Large granite outcroppings right down to the water on about 90% of the lake create breathtaking views. The shoreline has numerous coves where you are able to anchor boats, and swim with the high Sierra vistas in the background. There are all kinds of watersports to engage in, from ski boats to large deck boats to sail boats to jet skis, canoes, kayaks and more.
You have two options for launching your boat. The first is Shaver Lake Marina in Camp Edison campground. The second is Sierra Marina at the north end of the lake, past the dam. Both are full-service marinas with fuel and supplies and rental boats as well.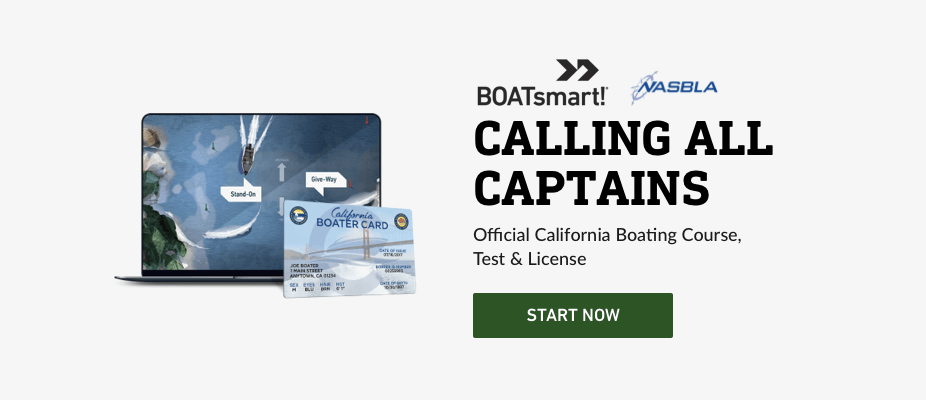 Lake Havasu City is centrally located along 60 continuous miles (30.16 sq. miles) of lake and river waterways and uniquely stays as a fairly consistent water elevation all year round. The City sees around 300 days of sunshine each year which means you can take your boating vacation at any time of year with warm air and water temperatures.
Lake Havasu offers many boat rental companies or you can use one of the many launch ramps cascaded around the lake. There are also a plethora of marinas and fueling stations. Many hotels, RV parks and campgrounds have their own docks and ramps for guests.
Lake Tahoe is considered one of the oldest lakes in the world and attracts over 2.7 million visitors per year. It offers an array of outdoor adventures and sports like hiking, biking, boating, fishing, golfing, skiing, river rafting and more. Its popularity is due to the beautiful scenery, including views of the 7,000+ foot mountain and the stunning lake featuring postcard perfect shorelines. Visitors to Lake Tahoe say that the water is bluer than the sky and rave about the stunning surrounding hills and forests.
Lake Tahoe has a marina where boat rentals are available. Take the scenery and experience in from the lake itself, whether out for a cruise, paddle or trying out the boat tours to Emerald Bay. Crystal clear water and vistas abound! Check out our complete guide to Boating on Lake Tahoe.


Boating in California Safely
With as many lakes and as much coastline as California offers, it makes sense that boating safety is top of mind for officials and boaters alike. Be sure to strap on your lifejackets, and also ensure that you're legally able to operate your boat by completing a boater safety course.
By using BOATsmart! to help with your boating safety education, you'll be prepared for all the boating, swimming and fishing days you can handle. With animated and narrated lessons built to engage and teach, our courses are perfect for each and every age of boater. As a Coast Guard and NASBLA-approved boating educator, we're the top choice for Californians looking for an efficient, accredited and info-packed boating safety education course.
—
This post was originally published November 2018 and has been updated for freshness, accuracy and comprehensiveness.