Our guide to boating, fishing and having fun on California's favorite lake.
The Golden State is full of great places to boat, but there's something extra special about California's Lake Tahoe. Spanning into Nevada, too, Lake Tahoe is actually one of the world's oldest lakes — a couple of million years old. Visitors from all over the world come to Lake Tahoe for the sparkling water, beautiful views and awesome boating opportunities.
If you're heading out to boat on Lake Tahoe, there are a few things you'll want to know. From knowing where to launch your boat to checking out Lake Tahoe attractions, we have you covered.
Where to launch and dock your boat on Lake Tahoe
Lake Tahoe is a huge lake — in fact, it's the second deepest lake in the US — meaning that there are tons of places to launch your boat and head out on the water. It all comes down to where you're located on Lake Tahoe, since you may be on the North, South, East or West side of the lake.
There are also tons of local lakes and marinas on and around Lake Tahoe to launch your boat — and this is a great resource for finding the right spot, no matter where on the lake you might be. If you need a little more guidance, here are some ideas:
Boating activities on Lake Tahoe

Boating on Lake Tahoe is one of those things that we quite simply think should be on everyone's bucket list. As an absolutely stunning, massive lake, the shores and waves of Lake Tahoe offer tons of opportunities for boaters. Here are some of our favorite spots to boat on Lake Tahoe: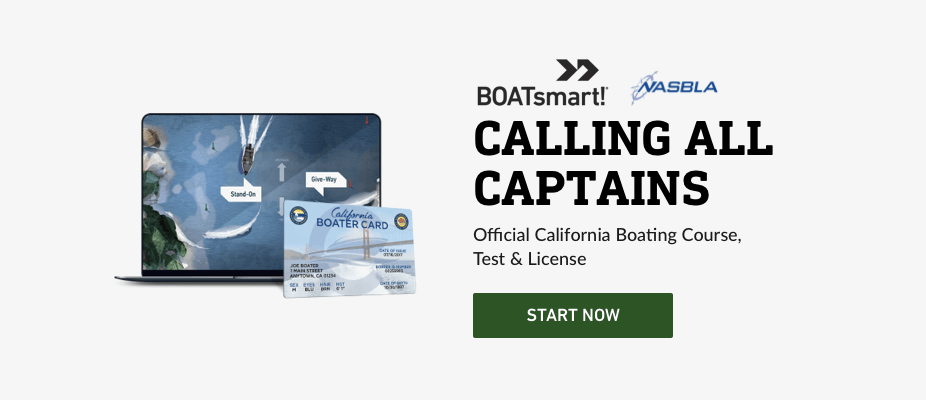 Attractions and festivities on Lake Tahoe
As one of the most famous lakes in the United States, there are tons to do on Lake Tahoe. While watersports and boating are great fun, it also offers attractions and festivities for the youngest and oldest of boaters. Every visitor to Lake Tahoe needs to dock their boat and head up to the Gondola at Heavenly while they're in town, which shows magnificent views of the lake. There are also many beautiful hikes (we're partial to the Rubicon Trail, Lower Eagle Falls and Mt. Tallac Trail) to check out while you're in Tahoe.
Lake Tahoe is always packed with events all year-round, from the Art, Wine & Music Festival to the Tahoe Oktoberfest. Visitors to Lake Tahoe will also want to check out the incredible food scene. Lake Tahoe is full of award-winning restaurants and culinary experiences — like Evan's American Gourmet Cafe and Scusa Italian Ristorante.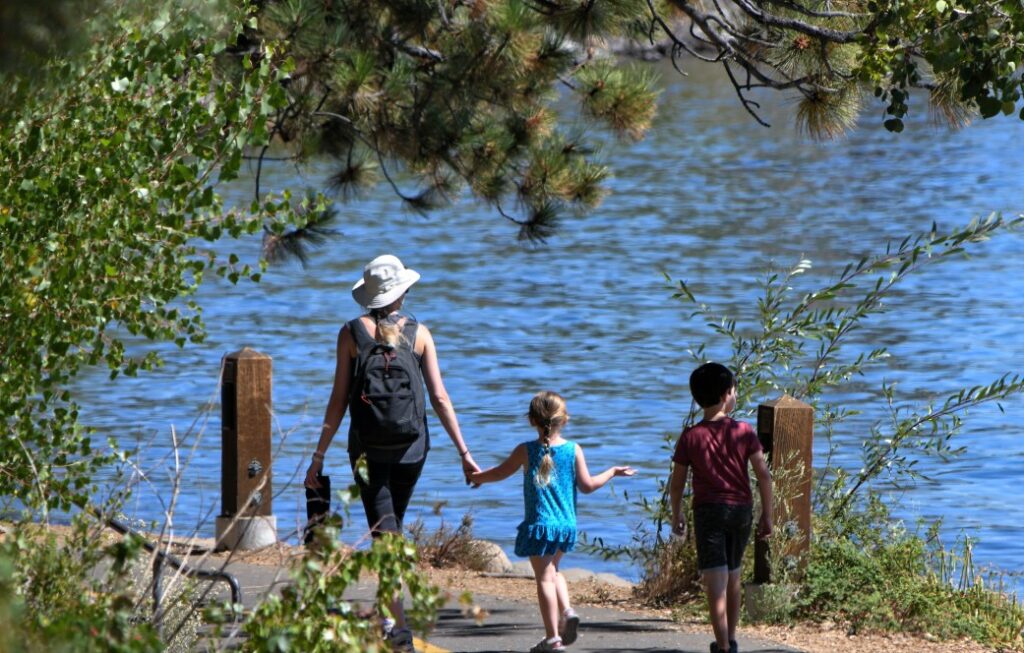 Other things to know on Lake Tahoe
When boating on Lake Tahoe, you must completely dry, drain clean your boat before launching it. Paying attention to invasive aquatic species is a huge deal on the lake, and you'll often be asked to check your boat at a dock or marina. If you refuse, you can be denied access to boat on Lake Tahoe.
There are strict no-wake zones on Lake Tahoe constantly patrolled by patrol boats, and there are also engine restrictions. Carbureted two-stroke engines are banned on the lake, so keep that in mind when bringing older boats and watercrafts onto the water. If found using a non-compliant engine, you might be fined up to $5,000 — so follow the rules!
Lake Tahoe safety considerations
Lake Tahoe is a deep lake, and can get dangerous in spots — which is why paying attention is key to a safe, fun day boating. The water can get very cold, and storms that reach the Lake can quickly create ocean-like conditions that require caution. While you're boating on Lake Tahoe, keep an eye out for submerged wood, waves and other boaters. Lake Tahoe reaches a maximum depth of over 1,600 feet — so make sure that everyone on the boat is well-versed in boating safety and has a lifejacket as well.
Currently, most California boaters need a Boating Safety Card to boat legally in California. By 2025, every boater will need to have one. To make sure that you're as safe as possible boating on Lake Tahoe, take a boating safety course with BOATsmart!. Our fully narrated, animated and engaging curriculum is the best of the best for California boaters — and is your key to the best Lake Tahoe visit possible.