When in Washington State, expect to be surrounded by stunning natural beauty and crystal-clear waters. Here, there really is something for everybody, so we've picked our top hot spots for every kind of boater…
With 50.5 miles of spectacular waters, nestled between mountainous vineyards with a small-town vibe, Lake Chelan is our top spot for everything from a leisurely cruise to watching (or being!) water skiing pros.
What We Love:
Lake Chelan has extensive facilities for every kind of boater: featuring launches, pump-out and refueling stations to a wide array of rental equipment. Bring your own, or rent boats, skis, wakeboards, tubes and scuba gear and get exploring. The Lucerne Basic in upper Lake Chelan is also among the deepest gorges in the country, dipping an impressive 386 feet below sea level in peak season – perfect for divers interested in discovering the deep…
Perfect for: Explorers and scuba divers.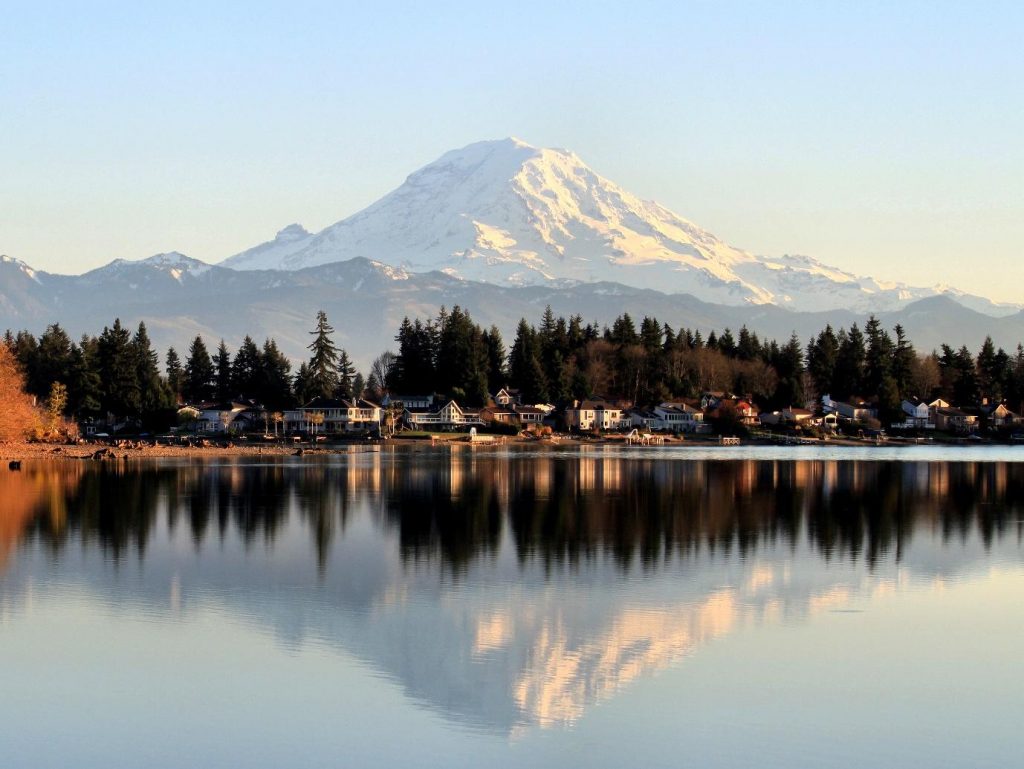 Image courtesy of Susie Karstedt
Surrounded by 10,000 feet of largely undeveloped waterfront and miles of hiking trails, Lake Tapps is well known as one of Washington States' most popular swimming holes, with lots opportunity for boaters to enjoy the reservoir too!
What We Love:
Lake Tapps is natural beauty at it's best, and boaters can discover waterways with pathways of trees and wilderness entwined throughout the surrounding park. Basic facilities like restrooms, barbeques and seasonal concession stands are available in the summer months, with a boat launch area located in North Pierce County. This is a quieter spot than many of the other well-known boating locations, with a beautiful view of Mount Rainier and soft sandy swimming areas for kids and adults alike
Perfect for: Relaxing days out with the family.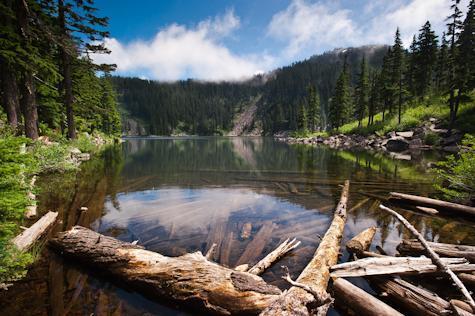 A naturally occurring mountain lake, Mason Lake is located near Snoqualmie Pass in King County. Accessible only by hike via the 3.4-mile-long trail, known as the Ira Spring Memorial Trail, the elevation from Mason Lake makes it one of Washington's most special spots.
What We Love:
The waters at Mason Lake can be a little choppy especially at weekends, making it perfect for thrill seeking tubers! During quieter summer weekdays, wakeboarders and water-skiers can enjoy calmer conditions, and a recently renovated dock allows for a hassle-free boat launch. Our favourite thing though? Scenic views from the water, the 1st July fireworks show and spectacular sunsets…
Perfect for: Hikers and scenery lovers.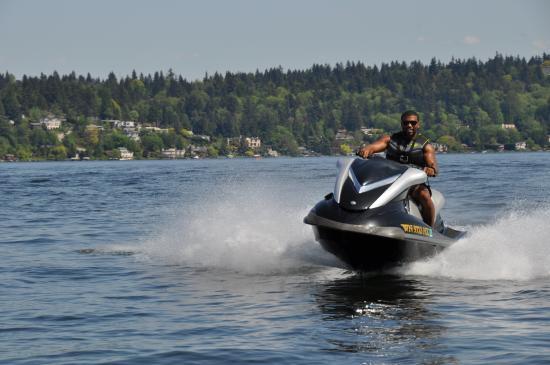 Image courtesy of Bounce Watersports
The state's namesake lake must get a mention – and Lake Washington certainly does not disappoint. The second largest natural lake in state of Washington (after Lake Chelan) is bordered by Seattle on the west, Bellevue and Kirkland on the east, Renton on the south and Kenmore on the north, and surrounds Mercer Island. Anchoring overnight is restricted in many areas, making this lake unsuitable for some, however there's lots of great perks to make up for it.
What We Love:
Lake Washington offers many launches along the 75 miles of shoreline, and the area is very popular with recreational water skiers. This can result in busy waters at times, but seal your spot and a guaranteed day of fun lies ahead. It also makes the lake entertaining to watch for those who'd prefer to laze about on the boat or along the shore.
Perfect for: Water skiers and active days out.
Before you set sail in the state, be aware that since 2016, Washington state boating laws have changed. All boaters over 12 years of age are now required to have boating education and hold a Boater Education Card, often referred to as a Boat License. So before you hit the Washington State waters, you must be certified – just like a driver's license. Don't have yours? Click here.