Our guide to boating, fishing and having fun on one of Florida's best lakes.
In a state with thousands of lakes, it's obvious that Florida is one of the best places in the world to enjoy a fun day on the water. The Sunshine State has tons of beautiful areas to fish and boat, but a huge favorite among Floridians is Lake Okeechobee. As the second-largest freshwater lake in the United States, Lake Okeechobee is filled with opportunities, from fishing to swimming to airboating, making it a must-see and a must-boat for all. BOATsmart!'s guide to boating on Lake Okeechobee – also known as Florida's very own inland sea, tells you what you need to know about boating on one of Florida's best.
If you're heading out to boat on Lake Okeechobee — or, as locals call it, the Big O — there are a few things you'll want to know. Whether you're looking for marinas or docks on the lake or you're searching for activities on the Big O, we have you covered!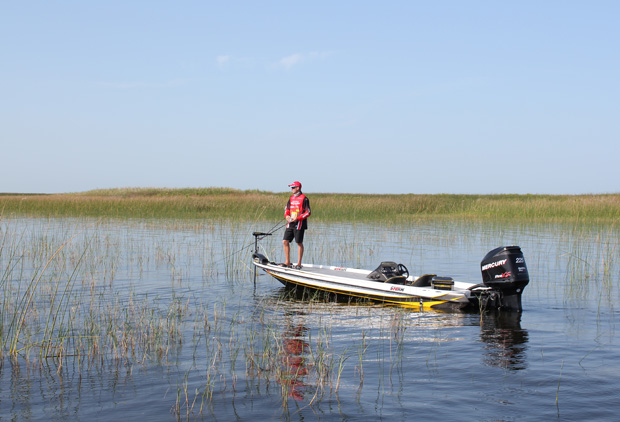 Where to launch and dock your boat on Lake Okeechobee
Lake Okeechobee isn't a small lake, by any means. In fact, it's the second-largest freshwater lake in the States and is part of a 152-mile boating passage in the Sunshine State — giving you plenty of options for swimming, boating and fishing. There are many places to launch and dock your boat on the Big O, and there are also a few spots to rent a boat for the day.
The lake touches five Florida counties (Glades, Palm Beach, Okeechobee, Hendry and Martin). If you're looking for launch spots by county, this is a great resource. In the meantime, here are a few great spots to launch your boat on Lake Okeechobee:
Jolly Roger Marina
Fuel up, launch, dock and even rent a boat here.
1095 US-27
Clewiston, FL 33440
(863) 983-7402
Indiantown Marina
Launch your boat, store your boat, rent a slip or fuel up here.
16300 SW Famel Ave.
Indiantown, FL 34956
(772) 597-2455
Slim's Fish Camp
Launch your boat and find expert fishing guides here.
215 Marina Dr
Belle Glade, Fl 33430
888-629-2277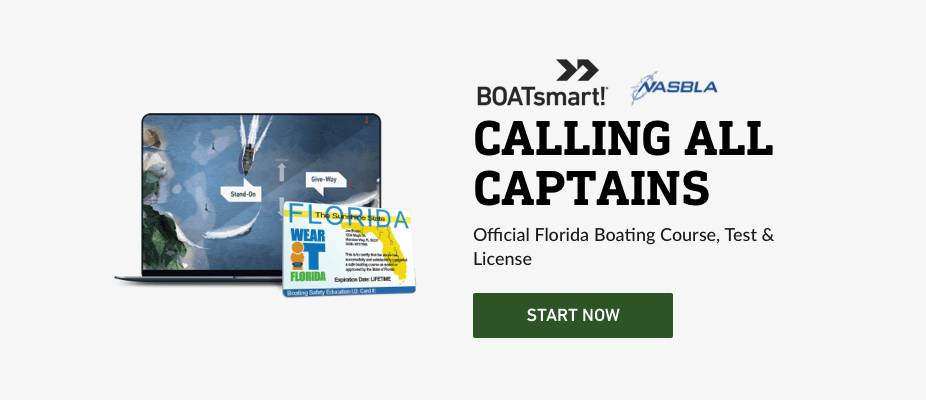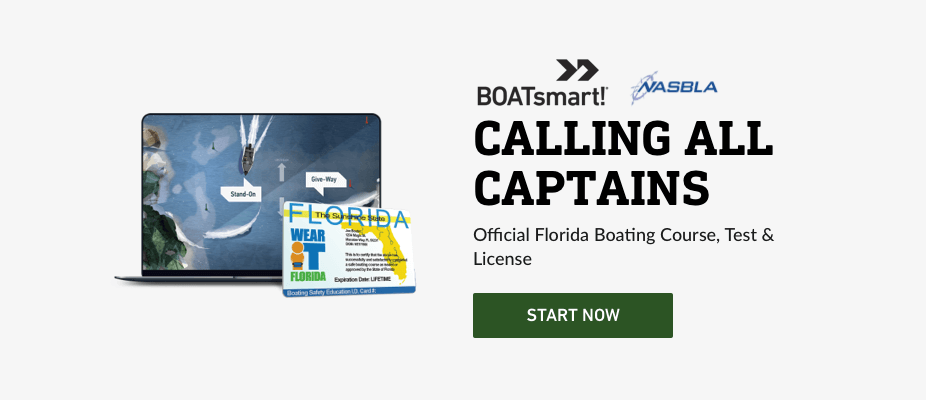 Boating activities on Lake Okeechobee
At 730 square miles around, there are plenty of spots to boat on Lake Okeechobee — all of them wonderful. From incredible fishing to watersports, you can't really go wrong in any of the lake's waters. However, these are some favorite spots for boating on Lake Okeechobee:
Bay Bottom: If you're a bass fisher, Bay Bottom is an excellent spot to boat out to for a long day on the water. Located between Belle Glade and Grassy Island, this is a must-visit for anglers on the lake. 26.698161N, -80.723421
Coot Bay: On the southern shores of the lake off of Clewiston, Coot Bay is a great place for boating, fishing, a tour of the lake itself and plenty of places to explore. Clewiston is also a great area to take out the jetski! 26.7703 N, -80.9000
South Bay: If you're looking for a bit of a fishing challenge that can yield great results, the South Bay of the lake offers lots of wiregrass — hiding tons of fish! 26.724008 N, -80.769579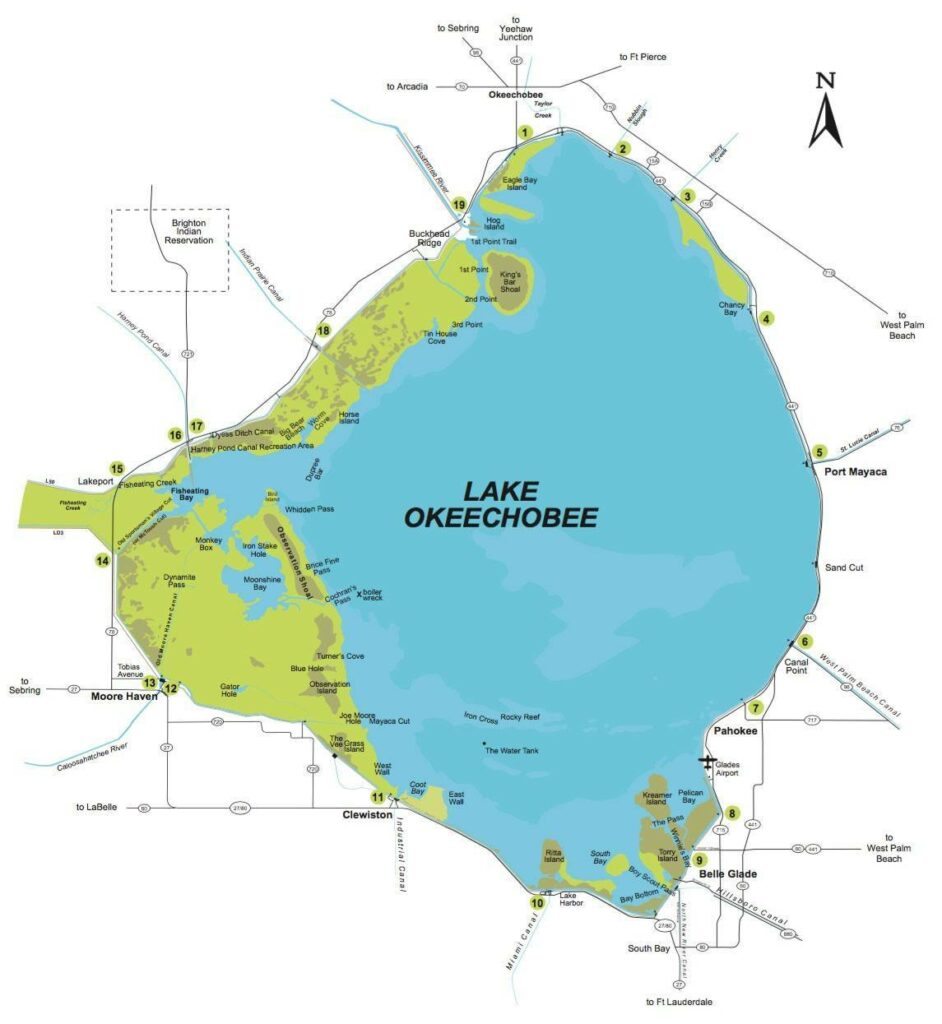 Attractions and festivities on Lake Okeechobee
While the fishing brings tourists from around the country to Lake Okeechobee, that's not all the area offers! Whether you're visiting Clewiston (called America's Sweetest Town) or checking out the Big Cypress Indian Reservation, there are tons to do outside of the water around Lake Okeechobee.
The 100-mile Lake Okeechobee Scenic Trail offers hiking with absolutely incredible views, and is also a great spot for biking and camping. Every year, the Big O Hike offers stunning views and sightings of wildlife such as manatees and alligators — a true Sunshine State experience. Really, the Lake Okeechobee area offers a little bit of everything, whether you're a historian, an angler or a jet ski fanatic. There's nothing better!
Other things to know on Lake Okeechobee
Lake Okeechobee, while a large lake, isn't a deep one — which is important to remember if you're boating. The average depth of the lake is right around nine feet, and the lake can get dangerously low in the winter months. There are also many fishing regulations on the lake, including streamlined bass regulation for anglers on the lake. Be sure to be properly licensed to fish on the lake if that's your plan, and do your research ahead of time.
Lake Okeechobee safety considerations
Lake Okeechobee isn't a naturally clear, deep lake — which can cause serious hazards to inexperienced boaters and anglers. The lake itself, which is relatively shallow, has tons of areas of grass that can tangle up in engines and flip boats. We suggest going out with a guide if you're new to boating on Lake Okeechobee. Winds coming from the east coast of the Sunshine State can also create dangerous conditions for boaters. On another note, there are also alligators in the lake — a hazard of boating in Florida. Always avoid swimming in areas known to have gators, and stay on guard.
Like in any lake, boating safety is paramount when fishing and boating on Lake Okeechobee. In the State of Florida, every boater born on or after January 1, 1988, must carry a boating safety card to operate a motorized boat — and every boater should carry one, regardless of age. If you're ready to fish and boat on Lake Okeechobee, make sure you're covered by taking BOATsmart!'s engaging, animated and narrated course to educate you on all things boating safety.