With over 8,000 miles of shoreline and 7,000 lakes calling the state home, boating in Florida is one of the most enjoyable things you can do. From splashing around in the ocean waves to air boating around the Everglades, the Sunshine State has some of the most stunning waterways you'll ever see.
Boating in Florida will give you some of the best water, fishing and views in the world. From the Emerald Coast, to the Atlantic Ocean, to the abundance of inland lakes and rivers, we're taking you on a tour around the state to share some of our favorite boating and fishing spots!
How to Start Boating in Florida
In Florida, you'll need to make sure you're properly licensed and that your boat is properly registered before you take it out on the water. The State of Florida requires that all boaters born on or after January 1st, 1988 to acquire a Florida Boater Education Card to legally operate a motorized boat.
You'll also have to register your boat with the state. To do so, you'll need to submit the following information via mail or in person at a Texas Parks & Wildlife office/your local tax office:
Proof of boat ownership (an executed bill of sale, a builder's contract, a manufacturer's statement of origin, a federal marine document or another document acceptable to the FLHSMV)
An issued title (required prior to registration)
The proper registration fee
The Best Spots for Fishing and Boating in Florida
There are 174 award-winning state parks, historic sites and state trails for outdoor enthusiasts to check out in Florida. These beautiful parks are there for you to use… So get out there and enjoy them! Go for a hike, drop a fishing line, or head out on a kayak trip. Or just kick back on a white sand beach and relax in the sun.
Before heading out with your boat and trailer in tow, find out which of Florida's State Parks are equipped with boat launch ramps. Oh, and if you're an angler, several of Florida's State Parks offer great fishing opportunities. Don't forget to pack your fishing gear!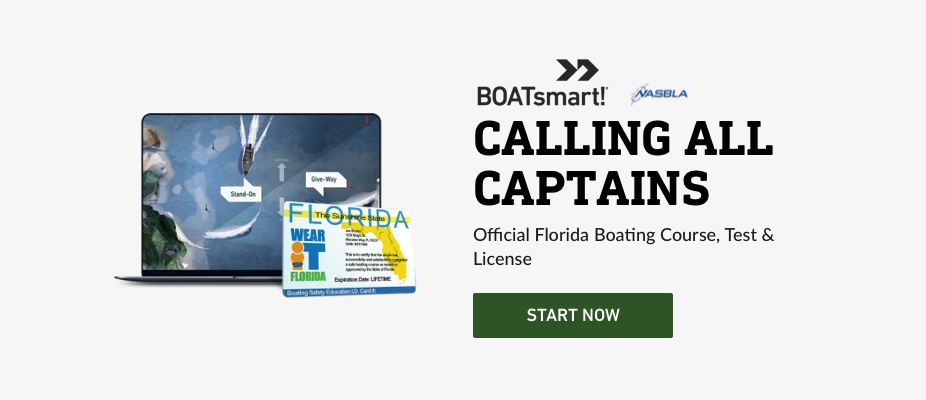 Lake Okeechobee, 'Florida's inland sea', is the second-largest freshwater lake entirely within the USA. It is contained by the Herbert Hoover Dike which was built in 1928. The lake is part of a 150-mile boating passageway called the Okeechobee Waterway which runs through the middle of the state and is known for boating and watersports. Check out our guide to boating on Lake Okeechobee!
Nestled on the central west-coast of Florida, Citrus County is a great place to visit for a fresh or salt water adventure! With two coastal cities on the Gulf of Mexico, three freshwater springs and a 19,000-acre chain of inland lakes, this gem is an anglers paradise. Plan an offshore day catching cobia, amberjack, gag grouper and red grouper, or an inland day hunting catfish, stumpknockers, bluegill. You can even get a great combination of both fresh and salt water species by fishing one of the well known rivers – Chassahowitzka, Halls, Crystal or Homosassa. Citrus County is also home to two of only a handful of places in Florida that allow the recreational harvest of scallops! Yum!
Great fishing is not the only thing you'll find in Citrus County. The freshwater springs offer an amazing snorkeling experience, and paddlers will love exploring Orzello and Kings Bay. If you're looking for variety in your next adventure, Citrus County, Florida just might be for you!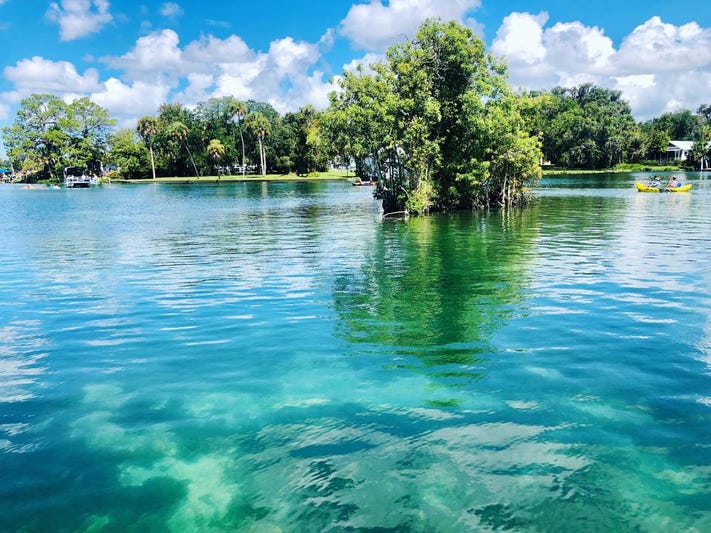 St Johns is one of the few north-flowing rivers in North America, running from the wetlands near Vero Beach to its mouth at Mayport. The river has a very slow current with a total drop of around 30 feet making it idyllic for boaters.
St Johns offers an excellent opportunity for river cruising with three different sections. First, is the five mile trip past Mayport (offering a huge amount of maritime history). Second is the lower St Johns (often busier with commercial and fishing traffic). Third is the Jacksonville end channel (offering beautiful riverfront and Riverwalk).
If nautical history is your pleasure, then look no further than St. Augustine. This boater's paradise is full of rich history, culture and adventure. Take one of the many historic sightseeing boat tours, book a fishing charter or even a marine life eco-adventure. There is something for everyone in this charming Atlantic coast location.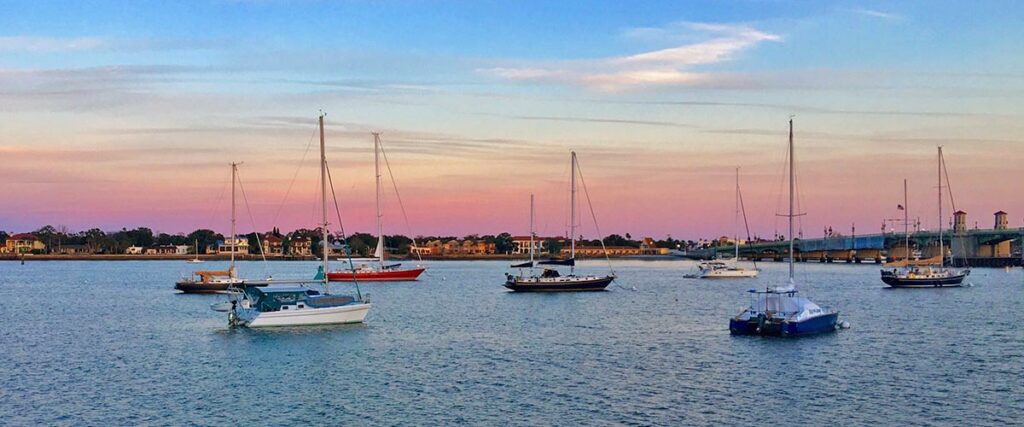 As America's oldest city and the first seaport, boating in St. Augustine feels as if you've gone back in time with its many historic buildings, bridges and waterways. When thinking about boating in Florida, this is one trip we definitely think you should put on the list!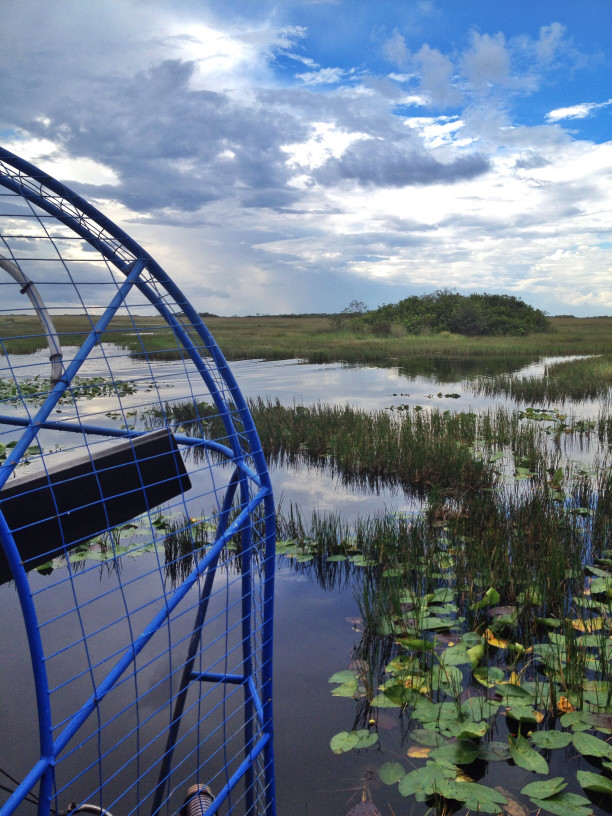 People come from afar to take in the 'glades' by airboat and to discover a whole new world of reptiles. From American alligators to birds, and plant life, marine life is absolutely everywhere in the Everglades. Your Fort Lauderdale airboat rides will introduce you to many of the native creatures who call the Florida Everglades home.
The Everglades National Park is a one of a kind wetland ecosystem in southern Florida. It was formed over thousands of years from the overflow of heavy rainfall into Lake Okeechobee. The Everglades extend southwest from Lake Okeechobee to the shores of the Florida Bay and the Gulf of Mexico. Its 5,000 square miles of slow flowing water support grasslands including prairies of sawgrass. They rise 3 to 10 feet above the surface of the water. The Everglades are known as the "River of Grass" and are classified as one of the largest rivers in the world.
As the fishing capital of the USA, it comes as no surprise that there are hundreds of great boating and fishing locations all across the state. Boating in Florida is a real treat for locals and visitors alike. Next time you're planning to visit the Sunshine State, try adding one of our top five locations to your itinerary. Whether you're heading to the Gulf Coast, the Atlantic Coast or somewhere in between, boating in Florida truly does offer something for everyone!
Are you ready to start boating in Florida? Prepare to head out on the water by signing up for an engaging, entertaining fun course like BOATsmart!'s.
This post was originally published November 2018 and has been updated for freshness, accuracy and comprehensiveness