Boating as an adult is fun and exciting. Want to know what's more fun and exciting? Sharing that fun and excitement with your kids! Boating as a child creates some amazing and adventurous memories and these can help encourage your kids to fall in love with boating, just like you!
If you're looking for ways to encourage your kids to fall in love with boating, we've got you covered! Even if they're not old enough to take the helm, the boat can still be their favourite place to be. Here are 5 activities to try out with your kids to develop a happy and safe relationship with the water.
How to help your kids fall in love with boating
From swimming and paddling to tow toys and watersports, here are some of our favourite ways to encourage a love of boating in your kids:
Swimming: So much of a love of boating is rooted in a love of water. This means that teaching them to feel comfortable and strong in the water is a must. From a young age, safely expose them to the water and to the lakes, rivers and oceans you like to boat in. From swimming lessons to floaties, make that love and understanding of water a visceral part of their experience. Then, plan boating trips to areas where you can drop anchor and jump on in — and watch the magic happen!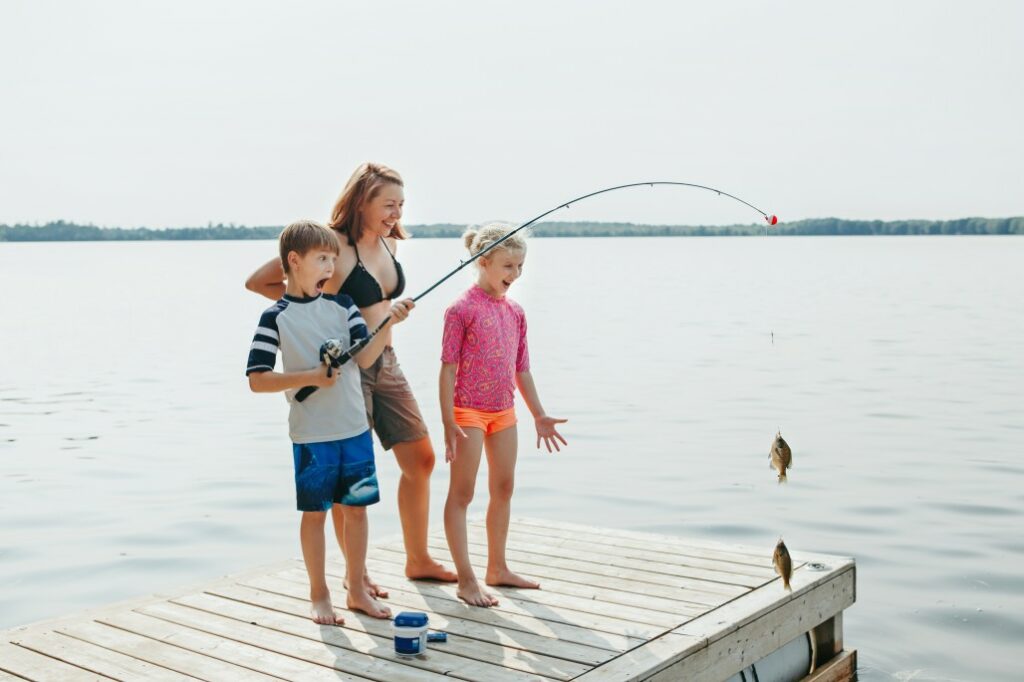 Fishing: Fishing is something that can almost instantly teach your child a sense of pride and accomplishment on the water. Outfit your little one in their own inexpensive gear so they feel like a real angler. You can also encourage them to take responsibility for their fish, and use it as a connection point with boating! Voila.
Paddling: One of the best ways to get a child comfortable on the water — and in their own boating abilities — is to introduce them to paddling! Paddling activities can be some of the most exciting things to a little, whether on a kayak, canoe or paddleboard! Plus, you can create absolutely wonderful lifelong experiences and memories by packing snacks, heading out on the water and having fun.
Tow toys: For many adult boaters, there is no better feeling than relaxing on the waves. For a child boater this might not be their speed. It's important when building your child's bond with boating that you introduce activities that can ignite their passion. Every boater — kid or not — knows how incredible it is to head out on anything that's being towed behind a motorized boat. What could be more fun than flying behind the boat on a tube and hitting those waves with glee? For a kid that loves a little more action, using tow toys will instill a love for water and boating well into adulthood.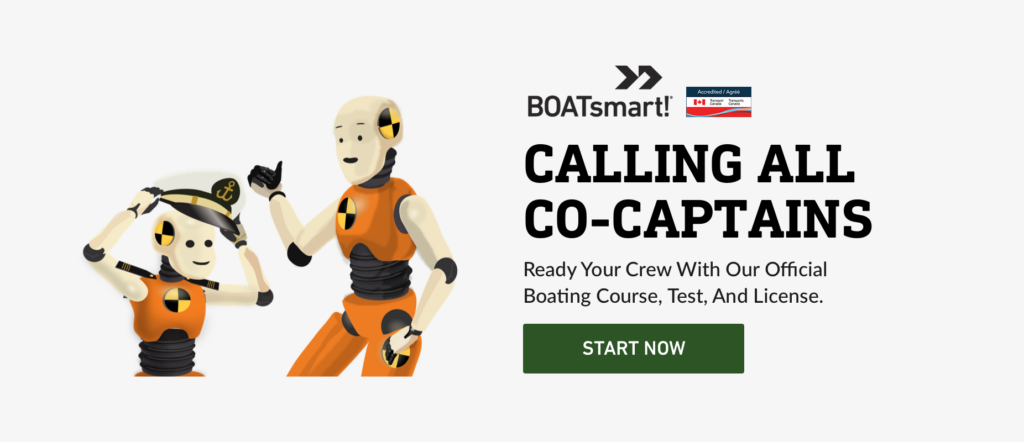 Board sports: Mastering watersports goes hand in hand with a love of boating. Encouraging your kids to wakeboard or waterski can help develop a lifelong passion for not only boating, but in mastering their craft as well. This can lead to them feeling more confident and at home on the water, and, in turn, on the boat.
On top of boating, the very best gift you can give your children is the ability to be safe on the water. Engaging in some or all of the above activities is a great start. Boating safety courses like BOATsmart! can also teach your children valuable boat safety skills, whether they're ready to take the helm or not. Through engaging, helpful, educational resources, we'll help your little — and you — feel comfortable and safe on the water.