The dangers of the spring thaw are a very real thing, and can cause issues for underprepared anglers, boaters and even hunters. The key to staying safe near the water during the spring thaw is to stay aware, do your research and to stay attuned to any spring thaw danger around you. We've got some important tips to share with you about staying safe around the water during the spring thaw.
Spring thaw dangers to look out for
This spring, keep an eye out for issues such as thawing ice and fast currents! Melting snow and thinning ice can cause a number of dangers – some visible, and some not. Just be smart, careful and prepared. For those of us who are naturally drawn to the water, no matter the season, here's a few things to look out for.
Thawing, thinning ice
If you love to go ice fishing (us, too!), or you tend to walk over frozen water during your hunting or outdoor expeditions, it's officially time to keep an eye out for thawing or thinning ice. Stepping through thawed, thin ice — or driving over it — is remarkably dangerous, especially since the water underneath is still so cold, and could be moving very quickly. It's always a good idea to reference ice thickness with an ice auger, pickaxe or measuring tape — and stay attuned to local weather insights as well. Here's a quick reference guide for ice thickness according to the Canadian Red Cross:
15 cm for walking or skating alone
20 cm for skating parties or games
25 cm for snowmobiles.
As for ice fishing, colour of ice is just as important as thickness. Clear blue ice that is no less than 10cm thick is safe for ice fishing. Always ensure to check ice thickness every few steps and never travel out alone!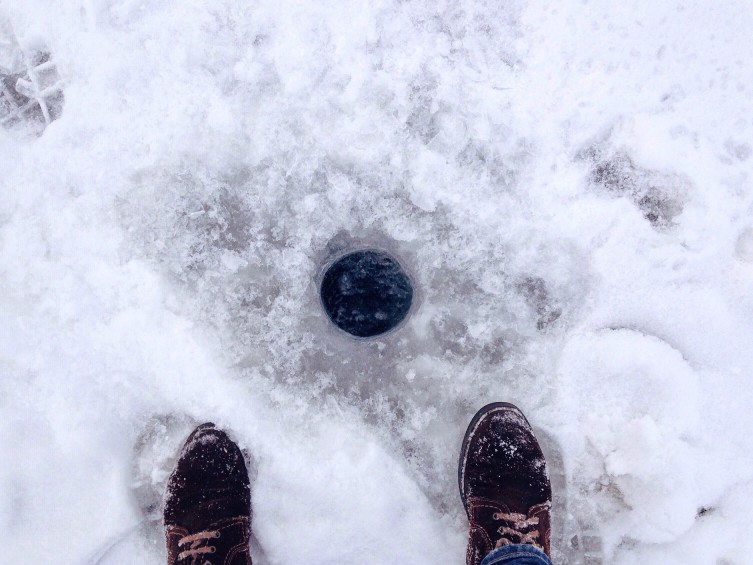 When temperatures rise, it's time to hang up the (ice) fishing pole and skates. Warmer days and cold nights can compromise the integrity of the ice and make it weaker than it may appear.
Many popular lakes and waterways have ice reports available on their website. You can also track the melt status using the Environment Canada website. Staying aware of the situation is the first step to staying prepared and safe!
Fast currents and rising water levels
Melting snow and ice around lakes and rivers can cause an unstable increase in water levels. With the higher-than-normal water levels comes quick moving currents which, even at only a few inches deep, can knock a child off their feet and pull them down stream away from safety. Always keep children and pets within arm's reach when near shores and banks, especially during the spring thaw.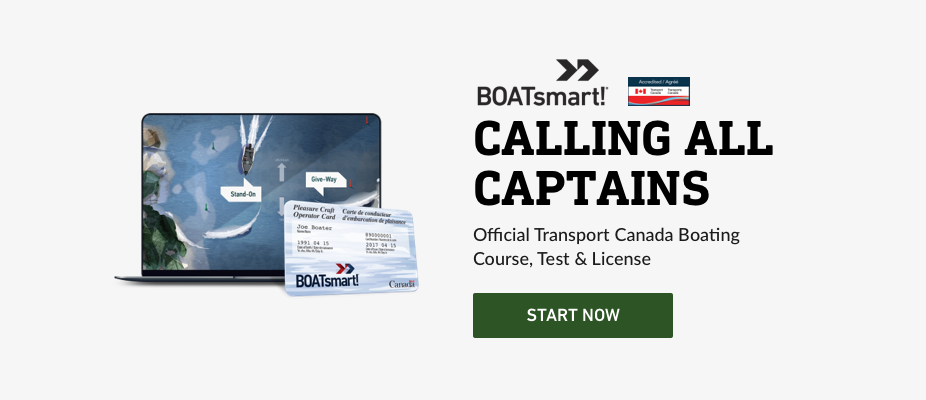 Water Temperatures
Even as the ice clears from the lake and the air temperature begins to rise, you can still expect frigid water temperatures well into the spring. This means extra caution should be taken if you decide to take the boat out.  Ensure you have a plan to seek help, get dry and stay warm in the event of an emergency. Bring plenty of layers, and, as always, make sure everyone on board is equipped with a properly fitted life jacket or PFD.
—
We all love the water and can't wait to be back riding the waves.  No matter the time of the year, there are always risks — and those risks don't necessarily need to get in the way of any fun. Just be aware of potential dangers and what to do in the case of an emergency. Always check ice thickness before venturing out, be aware of weather forecasts, keep children and pets close by and be properly equipped and prepared at all times. Learn more about water and boat safety with BOATsmart!'s engaging, narrated, illustrated and animated boater safety course.