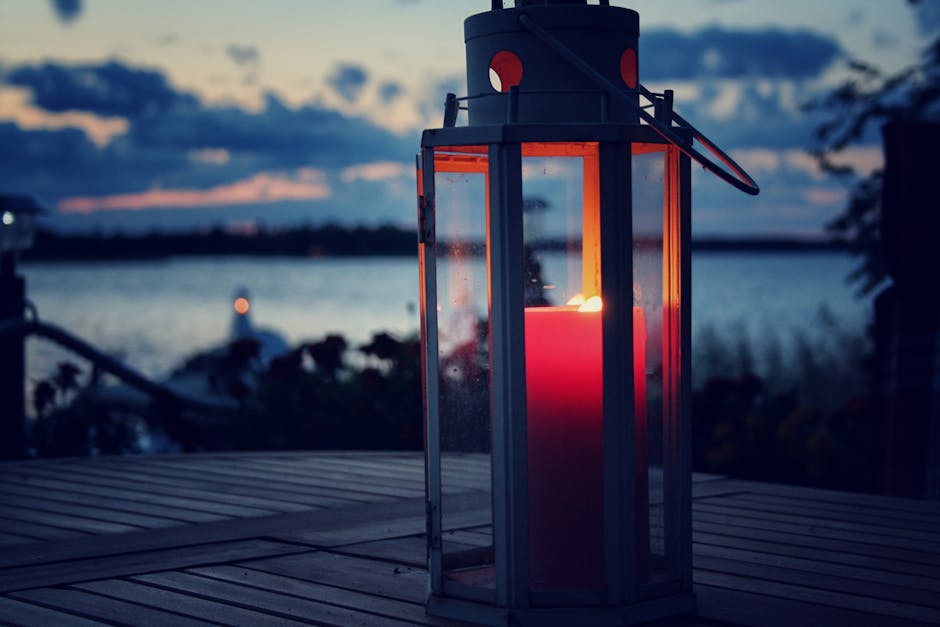 We know that cottage upkeep can be a big job. From water system repair work to fixing up loose shingles; there's always something to do before relaxing and enjoying your oasis. This Summer, make life a little easier with these smart cottage hacks to ensure you can spend more time creating memories and traditions at the cottage.
1. Natural Mosquito repellents


Mosquitos have been annoying us for years and don't seem to be stopping any time soon. These frustrating insects can often put a damper on our ability to tap into the true Zen of the outdoors. Here are a few cottage hacks to keep those pesky bugs away:

1. Cut lemons in half and add them to a jar with a handful of cloves. This will repel the mosquitos while giving off a nice sent for you and your guests.

2. Face a fan towards your patio or lounge area to keep mosquitos at bay. They aren't strong fliers so the air flow from the fan will be enough to keep them away.

3. DIY your own citronella candles to distribute across your property. Citronella is a natural, non-toxic alternative to other chemical repellents such as DEET and is derived from leaves and stems of various lemongrass species.


2. Quickly chill beer


An easy trick to cool your beer on those hot summer days is to place the cans or bottles in a cooler, bucket or large bowl and cover with ice and water until the beer is completely submerged. Add more ice on top to ensure total coverage and then sprinkle a thin layer of salt on top. Wait about five minutes, pick up a beer and enjoy your refreshing, cool beverage.

3. Make a water-jug lamp


For those unreal, memorable days that carry on into the hours of the night; singing around a campfire, sharing fishing stories and smores, there's a way to shed some extra light on the party. Grab a headlamp or flashlight and press it against a gallon bottle full of water. This will add some illumination and help keep the good times rolling.

4. Homemade fire starters


There's a new use for all that dryer lint… who would have thought? Fill a cardboard egg carton with the lint, melt some old candles, pour the wax over the lint and then let it dry. Once the wax has dried, cut the individual carton cups to use for your next bonfire.

5. Use frozen grapes to keep wine cool


This is a great hack for wine-lovers everywhere. Instead of adding ice cubes to your wine which will water it down, freeze grapes ahead of time as a replacement. These will keep your wine nice and cool on those hot cottage days spent lazing on the dock and will look really nice as well!


6. Beach towel pockets


These cottage hacks will take the stress out of carrying everything you need for a day in the sun, without trying to perform a juggling act that you've never rehearsed before. Find a large towel and fold it over about six inches. Using a sewing machine, make six pockets for all your beach or dock necessities to be neatly stored in. Now you can start catching those rays hassle-free!


7. Aloe vera ice cubes


It's often inevitable that at some point throughout the summer we're too preoccupied to reapply that third coat of sunscreen and at the end of the day we're feeling a little crispy. Be prepared for that burn by freezing aloe vera lotion in an ice tray and popping them out when needed to soothe your skin.

8. Smartphone sand protector


If you prefer spending your days on the beach; this cottage hack is for you! There's nothing more frustrating than sand infiltrating every crevasse of your phone after a sunny day at the beach. Next time you're headed to the beach, bring a plastic Ziploc bag with you. As long as the bag doesn't have any holes, your phone should be safe from drops of water and sand.

9. DIY outdoor speaker


Speakers are an essential part to any cottage outing, but quality speakers can typically cost you a pretty penny. Create your very own "bucket speaker" using orange utility buckets, a 5-inch woofer, a 2.5-inch tweeter cut-out, and plywood to keep the party rocking all summer long.

10. Muffin tin egg breakfast


This is a quick and easy breakfast you can whip up for the whole family, so you can spend as much time outside as possible. Place English muffins, eggs and precooked bacon into greased sections of an oversized muffin tin and bake at 375 degrees F for 15 to 20 minutes.
The cottage is a place to escape to and enjoy with the whole family, but that can often be hard to do when there is so much upkeep. Hopefully, with these cool and easy cottage hacks, you can cut some corners and get back to soaking up the sun and singing your favorite tunes around the campfire.